France has it all. It has tourist sites for all tastes; it has some of the greatest beaches in Europe, as well as the highest mountains and the finest historic monuments, the most beautiful cities, the most idyllic countryside, the most magnificent castles, the finest rivers, and plenty more, not to mention some of the best restaurants and the finest wines and more hotels than any other country in Europe.

Top Highlights

Culture & Castles
French museums and art galleries offer a magnificent collection of works of art and artefacts; and France's great cathedrals, medieval castles, and thousands of other ancient monuments are a treasure trove waiting to be discovered. Among the many historic sites are the Roman remains of Provence , the medieval bastide towns of the southwest, and the castles and caves of the Dordogne.

Passionate Paris!
Paris is just wonderful - the French capital city and surely the most interesting city in the world. With its museums and monuments, its fine boulevards and its river Seine, its culture, its restaurants and its unique atmosphere, Paris is a city that you can visit for a week or a month or a year, and never tire of.

Beautiful Beaches
Along France's coastline you'll find the famous resorts of Provence and the French Riviera, and the long sandy beaches of the Languedoc. Brittany offers plenty of good beaches too, with the added fun of tides and good waves; and France's Atlantic coast, south of the Loire, has plenty of long sandy beaches. South of Bordeaux, there are mile upon mile of fine beaches too.
All Journeys

10-Days

11-Days

12-Days

13-Days

14-Days

15-Days

16-Days

17-Days

18-Days

2-Days

3-Days

4-Days

5-Days

6-Days

7-Days

8-Days

9-Days

Algeria

Argentina

Armenia

Auckland

Azerbaijan

Bahrain

Bali

Bangkok

Bangladesh

Beach Extension

Beijing

Bespoke Tour

Bhutan

Bolivia

Buenos Aires

Cairo

Cambodia

Cameroon

Cape Verde

Chiang Mai

Chile

China

City Explorer

Colombia

Croatia

Cuba

Culinary Tour

Destination Trip

Dhaka

Egypt

Family

Georgia

Germany

Highlight Tour

Hiroshima

Hoi An

Hong Kong

Hurghada

India

Indonesia

Island Hopping

Israel

Italy

Japan

Jordan

Journeys

Kenya

Kep

Kyoto

Langkawi

Laos

Madagascar

Malaysia

Marrakech

Morocco

Movie Tour

Multi Country

Myanmar

Namibia

Nepal

New Zealand

Panama

Peru

Philippines

Phnom Penh

Portugal

Private Journey

River Cruise

Rwanda

Safari Tour

Santiago de Chile

Saudi Arabia

Self-Drive Tour

Siem Reap

Singapore

Slovenia

Small Group Journeys

South Korea

Spain

Sri Lanka

Stopover

Tangier

tanzania

Thailand

Tokyo

Uganda

United Arab Emirates

Vietnam

Weekend Getaway

Wellness

Zagreb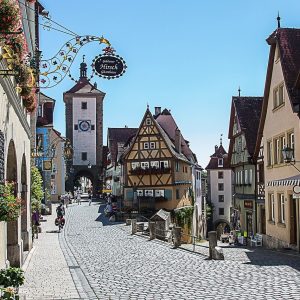 Experience nature, art and culinary delights on Germany's oldest holiday route.Enjoy its relaxed spirit on 460-kilometers from the Main River to the Alps.Get impressed by the unique scenery and let our knowledgeable guides introduce you to the German culture from…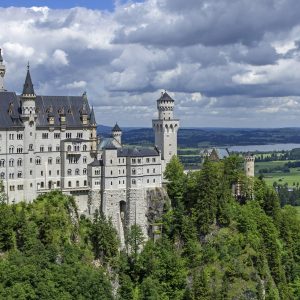 Immerse yourselves into Germany's history from the middle age to the modern era. Get fascinated by Germany's ancient, but well-kept castles and different German regions and their immense variety of German food. Your guides are locals, who will entertain you…

Côte d'Azur
On the Côte d'Azur, admire the vivid blue of the Mediterranean that laps the coves, islands and golden beaches. It's an incredible natural colour chart that inspired the greatest painters of the 20th century. The Côte d'Azur is also glittering with world-class events such as the Cannes Film Festival.

Alsace and Lorraine
The regions of Alsace and Lorraine in the north east of France are perfect partners and share a taste for a genial outlook on life. Both celebrate Christmas in style and the festive markets of Strasbourg, Mulhouse, Metz and Nancy are famous for their gourmet delights.

Alps-Mont Blanc
Here you can climb to the summit of a mountain or dip your toes in a crystal clear lake: in the shadow of Mont Blanc in the Alps, the pure air will soon have you feeling refreshed and relaxed.

Paris
Paris-Each of its neighbourhoods can be explored as a different country, from the village of Montmartre, to the Latin Quarter, through to the cradle of the Île de la Cité. And every stone tells us about art, from the iconic Louvre to the futuristic Louis Vuitton Foundation. Paris is a permanent celebration of culture, as well as gastronomy.

Champagne
Its name sparkles with the promise of celebration – Champagne, with its UNESCO listed cellars, domains and vineyards, is a fitting location for the king of wines! Its grand Champagne Houses are the founders of a festive lifestyle best savoured in the heart of the vineyards.

Pyrenees
If you like skiing, you'll love the Pyrenees. Family-friendly or sporty and always fun, the range of resorts in the Pyrenees is so wide that there's something to suit everyone, whatever their ability. And in both winter and summer, you can marvel at the stunning natural surroundings, going hiking or taking a thermal bath with views of the mountains.