Get ready for simple pleasures and unexpected delights. Full of natural wonders; giant disappearing lighthouses, rugged white cliffs, and, you might be surprised to hear, some of the biggest beaches in Europe, Denmark awaits! Whether you want to get stuck into museums in one of the beautiful cities, take a relaxing break in the countryside, or visit the famous Copenhagen harbour, a visit to Denmark is the most wonderful experience. 

Top Highlights

Land of Lego
LEGO is known and loved by children and adults throughout the world, thanks to its ingenious simplicity and the endless imaginative possibilities and is the world's favourite toy. LEGO House is a colourful complex of interactive exhibitions, building zones and LEGO models for LEGO lovers around the world and is where creativity meets design.

Copenhagen Classics
In the capital of Denmark, three of the country's most beloved and famous attractions can be found: The iconic and colourful Nyhavn Harbour, the statue of the little mermaid who's been sitting on her rock for over 100 years, and the world's second oldest and best loved amusement park in the city, Tivoli Gardens.

Towns and Villages
Denmark boasts some of the prettiest towns and villages in Europe. There's something relaxing about wandering through a pretty, old place where time stands still. Visit one of Denmark's picturesque small towns and walk on through centuries of Danish history. Each has a unique charm and special atmosphere, away from the bustle of everyday life.
All Journeys

10-Days

11-Days

12-Days

13-Days

14-Days

15-Days

16-Days

17-Days

18-Days

2-Days

3-Days

4-Days

5-Days

6-Days

7-Days

8-Days

9-Days

Algeria

Argentina

Armenia

Auckland

Azerbaijan

Bahrain

Bali

Bangkok

Bangladesh

Beach Extension

Beijing

Bespoke Tour

Bhutan

Bolivia

Buenos Aires

Cairo

Cambodia

Cameroon

Cape Verde

Chiang Mai

Chile

China

City Explorer

Colombia

Croatia

Cuba

Culinary Tour

Destination Trip

Dhaka

Egypt

Family

Georgia

Germany

Highlight Tour

Hiroshima

Hoi An

Hong Kong

Hurghada

India

Indonesia

Island Hopping

Israel

Italy

Japan

Jordan

Journeys

Kenya

Kep

Kyoto

Langkawi

Laos

Madagascar

Malaysia

Marrakech

Morocco

Movie Tour

Multi Country

Myanmar

Namibia

Nepal

New Zealand

Panama

Peru

Philippines

Phnom Penh

Portugal

Private Journey

River Cruise

Rwanda

Safari Tour

Santiago de Chile

Saudi Arabia

Self-Drive Tour

Siem Reap

Singapore

Slovenia

Small Group Journeys

South Korea

Spain

Sri Lanka

Stopover

Tangier

tanzania

Thailand

Tokyo

Uganda

United Arab Emirates

Vietnam

Weekend Getaway

Wellness

Zagreb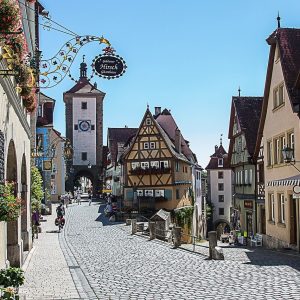 Experience nature, art and culinary delights on Germany's oldest holiday route.Enjoy its relaxed spirit on 460-kilometers from the Main River to the Alps.Get impressed by the unique scenery and let our knowledgeable guides introduce you to the German culture from…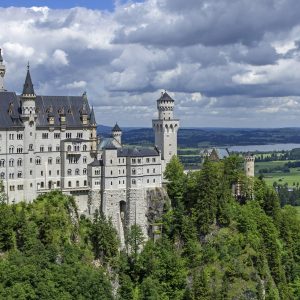 Immerse yourselves into Germany's history from the middle age to the modern era. Get fascinated by Germany's ancient, but well-kept castles and different German regions and their immense variety of German food. Your guides are locals, who will entertain you…

Copenhagen
All capitals have their classic sights, the things you just have to see and do- Copenhagen is no different. They will guide you to some of Copenhagen's most iconic attractions and experiences, from Nyhavn to Tivoli, Stoget and Amalienborg, so you can tick them off on your list!

Aarhus
Aarhus is tiny! It's a historic city that remarkably feels like one cosy neighbourhood, where all the biggest sights and attractions really are within walking distance of each other.

Ribe
Ribe is Denmark's oldest town, home to a fascinating Viking Museum and a well-preserved medieval centre. Climb to the top of Ribe's beautiful cathedral tower for lovely views of the region.

North Jutland and around the region
Deserts? Buried monuments? In Denmark?! It's hard to believe, but in this dynamic region of shifting sand, you can uncover some of Europe's most spectacular hidden landmarks.

Fyn
Go beyond the home of Hans Christian Andersen in Odense and explore Denmark's green heartbeat. Fyn is covered in gardens, woods, parks and connected to its own archipelago. It's nearly impossible not to see a castle on Fyn, an island full of unique attractions too like bridge walking!

Skagen
Enjoy the stunning scenery, and the unique experience of standing with a foot in each sea at Grenen. Visit Denmark's biggest migrating dune at Råbjerg Mile, or admire the enigma of the Sanded Church.