The buzzing metropolis of Singapore offers shopping, food, and sights like no other place on earth. The city is alive with colours and lights, and out of town you'll find the lush green Botanic Gardens, jungle treetop walks and incredible wildlife. From temples in Chinatown, to the bustling markets of Little India, to the impressive views of Marina Bay, this multicultural hot pot will leave you wanting a taste for more.

Top Highlights

Historic Architecture
Beautiful heritage shophouses and colonial buildings contrast with dazzling city skyscrapers, showcasing Singapore's iconic multicultural mix of old and new.

Local Charm
Singapore is made up of several districts, each with their own quaint character and charm. Rich in history and a colourful past, there is so much waiting to be uncovered.

Wildlife & Scenery
From stunning vertical gardens to fascinating waterfront sculptures, nature lovers and outdoor enthusiasts will not be disappointed by what Singapore has to offer. Being home to one of the best rainforest Zoo's in the world, Singapore is a haven for wonderful wildlife and a must-visit for animal lovers.
All Journeys

10-Days

11-Days

12-Days

13-Days

14-Days

15-Days

16-Days

17-Days

18-Days

2-Days

3-Days

4-Days

5-Days

6-Days

7-Days

8-Days

9-Days

Algeria

Argentina

Armenia

Auckland

Azerbaijan

Bahrain

Bali

Bangkok

Bangladesh

Beach Extension

Beijing

Bespoke Tour

Bhutan

Bolivia

Buenos Aires

Cairo

Cambodia

Cameroon

Cape Verde

Chiang Mai

Chile

China

City Explorer

Colombia

Croatia

Cuba

Culinary Tour

Destination Trip

Dhaka

Egypt

Family

Georgia

Germany

Highlight Tour

Hiroshima

Hoi An

Hong Kong

Hurghada

India

Indonesia

Island Hopping

Israel

Italy

Japan

Jordan

Journeys

Kenya

Kep

Kyoto

Langkawi

Laos

Madagascar

Malaysia

Marrakech

Morocco

Movie Tour

Multi Country

Myanmar

Namibia

Nepal

New Zealand

Panama

Peru

Philippines

Phnom Penh

Portugal

Private Journey

River Cruise

Rwanda

Safari Tour

Santiago de Chile

Saudi Arabia

Self-Drive Tour

Siem Reap

Singapore

Slovenia

Small Group Journeys

South Korea

Spain

Sri Lanka

Stopover

Tangier

tanzania

Thailand

Tokyo

Uganda

United Arab Emirates

Vietnam

Weekend Getaway

Wellness

Zagreb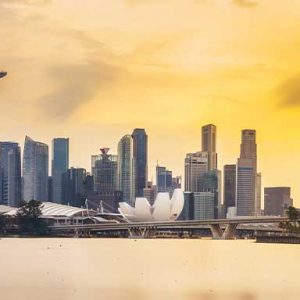 Let your hair down as you enjoy an exhilarating day at Universal Studios. Explore the world's first nocturnal zoo and take part in a night safari in search of the Malayan Tiger. Take in the highlights of Singapore as you…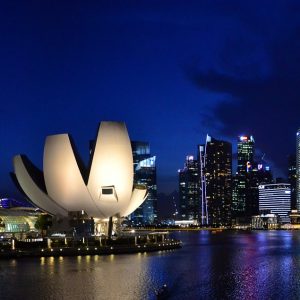 Enjoy a leisurely stroll with your guide to the Gardens By the Bay – a sanctuary for nature lovers and budding horticulturalists alike. Explore Singapore's bustling streets with your private guide where you can discover culture and ethnic traditions at…

Little India
Located east of the Singapore River, a riot of colours, impressions, scents and tastes, this bustling neighbourhood is one of the smallest districts. The area has an eclectic mix of Hindu temples and a mosque dating back to the 19th century. A must-visit is the famous Tekka Market, one of the most prominent landmarks along Serangoon Road during the first half of the 20th century. The market was originally known as "Kandang Kerbau" (or just "K. K."), Malay for "buffalo pens" and sells a wide variety of fresh and dry goods, it remains one of the most popular markets still in use today.

Gardens by the Bay
Located on the Marina Bay Waterfront this place is a true garden paradise on 101 hectares of reclaimed land. One can find here the world's largest glass greenhouse, the Flower Dome with 1.28 hectares of flowers under glass. Moreover, there is the Cloud Forest, complete with a waterfall, elevated walking platforms and a surreal mountain with orchids, bromeliads, epiphytes and ferns growing in lush confusion. Don't miss the Floral Fantasy with four distinct zones inspired by fairy tales and the famous Hanging Gardens of Babylon, and the synchronised light and music show featuring the surreal SuperTrees for an otherworldly experience.

Singapore Cable Car
The only cableway that links Mount Faber (Faber Peak Singapore), HarbourFront and the resort island of Sentosa. The ride offers priceless views and is the ideal way to head to the famous Mount Faber peak, the only hilltop destination in Singapore. This is the best place to relish memorable panoramic views of the city before diving into the fun world of Sentosa Island.

Singapore Botanic Gardens
The UNESCO Heritage awarded Singapore Botanic Gardens, founded 1859, has consistently been ranked the number one park in Asia in the TripAdvisor Travellers' Choice Awards. Enjoy a stroll through one of the last remaining patches of primary rainforest in Singapore, be amazed by the tousands of orchids and misted houses of the Orchid Gardens, explore winding paths and the bright colours of tropical blooms along ponds and lakes, and finish off with a meal in one of the charming restaurants or cafes.

China Town
Once an enclave for Chinese immigrants, its origins can be traced back to 1822, Chinatown is nowadays known for its unique mix of old and new. Historic temples and shops selling traditional medical products can be found here alongside hip new bars and chic lifestyle shops. This old quarter is home to many different cultures and also the only Chinatown in the world that has a Buddhist temple, a mosque and a Hindu temple on one street. Cultural highlight is the Buddha Tooth Relic Temple built in the Tang Dynasty style with several large halls, one housing a sacred item, the Buddha Tooth Relic held in a magnificent Stupa composed of 320kgs gold.

Singapore Flyers
With a hight of 165 m, the Singapore Flyer is the second largest observation wheel of the world and the highest in Asia. Located at Marina Bay, it offers spectacular views of the city and (on clear days) even to Indonesia and Malaysia! For a special experience, one can book an elegant dinner or cocktails and champagne on board. Back on the ground, don't miss the Singapore Food Treats, a one-of-a-kind 1960s-style food street featuring delicious local dishes.


Joo Chiat and Katong
This vibrant neighbourhood, used to be filled with coconut plantations and was a weekend retreat for wealthy city Singaporeans. Joo Chiat, named after a Chinese landlord in the early 20th century, impresses with a unique colourful two-story terrace houses with artful facades covered in ceramic tiles. Get an insider-view of the Straits Chinese heritage, discovering how the centuries-old traditions are translating into today's world. Find hidden architectural gems, taste and experience Popiah making, see unique craftsmen and fusion temples, feel the intricate Nonya beadwork, smell the Rempah spice blends, indulge in colourful Kueh pastries, and other goodies along the way.

Kampong Glam
Located north of the Singapore River, this neighbourhood is one of Singapore's oldest urban quarters. It has a history that dates back to the colonial area and has evolved to a place where age-old traditions and trendy lifestyle come together in a unique blend. See the Istana Kampong Glam, which was the seat and historic home of Malay royalty in Singapore. Soon after signing the treaty with Raffles, the Sultan brought his family and entourage from Riau in hundreds of boats. The area is not just a foodie paradise but also home to traditional tradesmen and modern retail. In the evenings, one will find many live music bars and trendy restaurants along Haji Lane.

Colonial District
The colonial distric, at the mouth of the Singapore River is the traditional heart of the Lion City, and is overlooked by the towering highrises of the financial district.. Start at Raffles' original landing place, surrounded by parliament and power, test to sit in Prime Minister Lee Kuan Yew's seat, explore old brdges and quays where merchants gathered, see the expanse of the Padang field and walk through the iconic grand old Raffles Hotel.

MacRitchie Reservoir
The Central Catchment Nature Reserve right in the centre of Singapore occupies over 2,000 hectares of forest and is home to numerous animal species, such as long-tailed macaques, squirrels, monitor lizards, owls and even giant gliders (flying lemurs). In this wonderful, speciose jungle with numerous hiking trails, the 250 meter long suspension bridge MacRitchie Treetop Walk offers the ideal way to experience nature from above. After crossing the bridge, one can go on the 20-kilometer long "MacRitchie Trails" circular walk or take a kayak to ride over the clear water.

Pulau Ubin Island
An island off eastern Singapore and often considered the last 'kampung' (village) in Singapore. It can only be reached via wooden boats, which take 15 minutes to cross. The best way to explore the island is by bike. Pedal through rustic roads under coconut palms, explore shady trails in overgrown rubber plantations, past lakes and flourishing mangroves. Hornbills, wild boars, monkeys and other wildlife are commonly seen. There is a beautiful temple, a coastal board walk, as well as heritage Kampong houses where the time has stood still.