Italy is in southern Europe on the Apennine Peninsula and is known for its great culinary and wine traditions, art, antique architecture, gardens, opera, fashion, and nature. Italy is home to some of the most famous structures in the world, including the Colosseum and the Leaning Tower of Pisa and to many castles. It is also the country of numerous little towns and villages, all different and to be discovered for their art, history, traditions, and heritage.


Top Highlights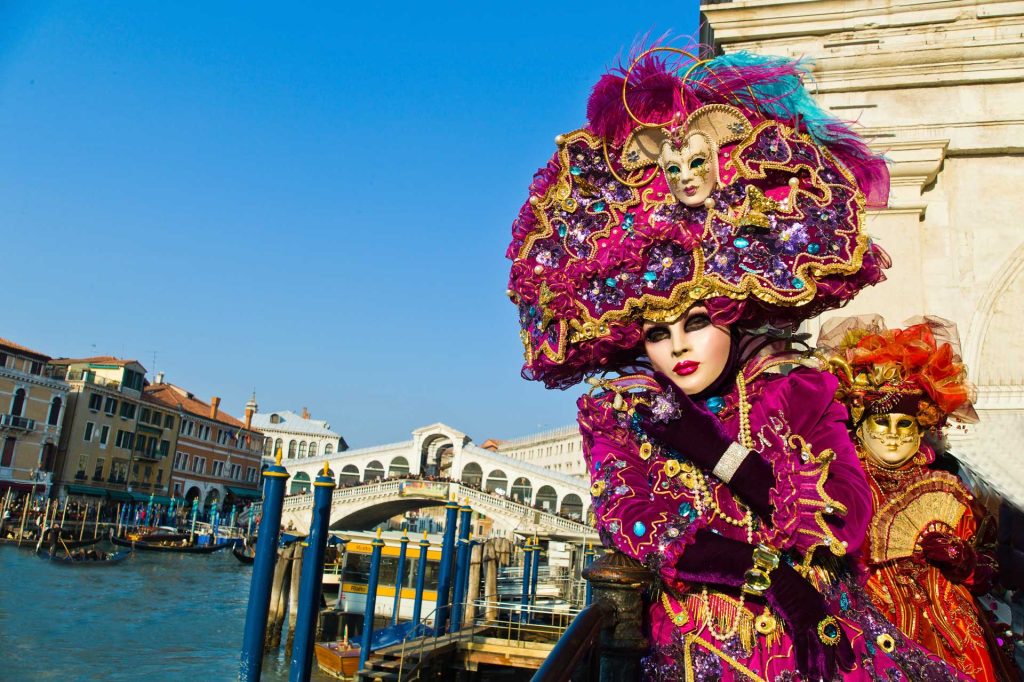 Art and Culture
Italy is a country of art and culture. Wherever you are, you will come across a church, a ruin or a road that tells something of Italy's many centuries of history. From the coasts to the mountains that link Italy to the rest of Europe; from the smallest villages to the most modern cities, Italy has many museums revealing art up close, thanks to works, artefacts and unique finds, as well as culture, traditions, and ancient crafts.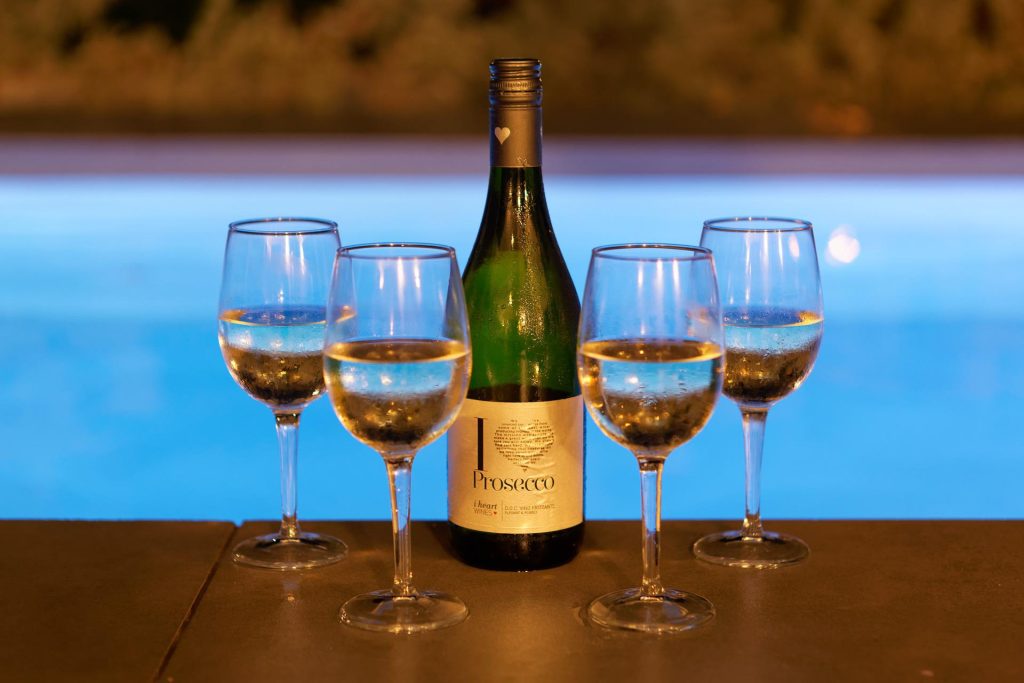 Wine and Dine
Italian culture is heartily reflected in its unique food and wine; it has flourished with recipes passed down through families for generations. Italian cuisine has influenced food culture around the world and is viewed as a form of art by many. Wine, cheese, and pasta are an important part of Italian meals. For Italians, food isn't just nourishment, it is life. Tour villages along the Wine Routes where you can discover and experience every aspect of Italian winemaking.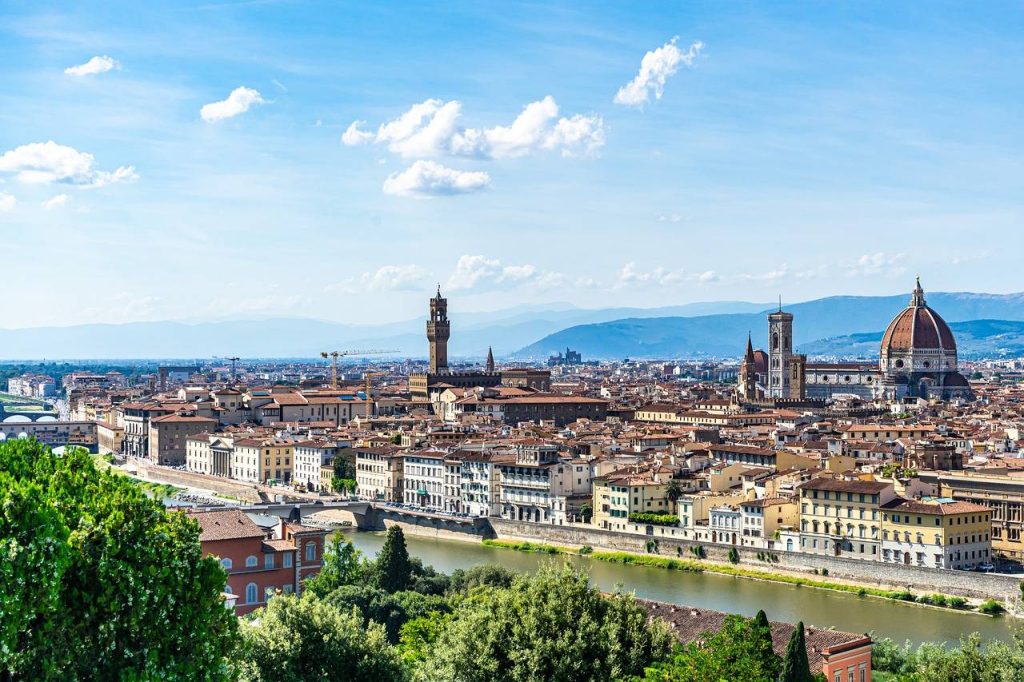 Tuscan Treasures
For centuries, Tuscany has charmed everyone with its timeless beauty, known to travellers everywhere. Landscapes that are a parade of hills, valleys, and highlands all the way to the sea, ever evolving with the changing of the seasons, passing from the triumph of summer and the immense expanses of sunflower fields everywhere, to the warm shades of autumn, when the leaves bring in their romantic, melancholic tones. Discover the Tuscany of villages, vineyards, and countryside.
All Journeys

10-Days

11-Days

12-Days

13-Days

14-Days

15-Days

16-Days

17-Days

18-Days

2-Days

3-Days

4-Days

5-Days

6-Days

7-Days

8-Days

9-Days

Algeria

Argentina

Armenia

Auckland

Azerbaijan

Bahrain

Bali

Bangkok

Bangladesh

Beach Extension

Beijing

Bespoke Tour

Bhutan

Bolivia

Buenos Aires

Cairo

Cambodia

Cameroon

Cape Verde

Chiang Mai

Chile

China

City Explorer

Colombia

Croatia

Cuba

Culinary Tour

Destination Trip

Dhaka

Egypt

Family

Georgia

Germany

Highlight Tour

Hiroshima

Hoi An

Hong Kong

Hurghada

India

Indonesia

Island Hopping

Israel

Italy

Japan

Jordan

Journeys

Kenya

Kep

Kyoto

Langkawi

Laos

Madagascar

Malaysia

Marrakech

Morocco

Movie Tour

Multi Country

Myanmar

Namibia

Nepal

New Zealand

Panama

Peru

Philippines

Phnom Penh

Portugal

Private Journey

River Cruise

Rwanda

Safari Tour

Santiago de Chile

Saudi Arabia

Self-Drive Tour

Siem Reap

Singapore

Slovenia

Small Group Journeys

South Korea

Spain

Sri Lanka

Stopover

Tangier

tanzania

Thailand

Tokyo

Uganda

United Arab Emirates

Vietnam

Weekend Getaway

Wellness

Zagreb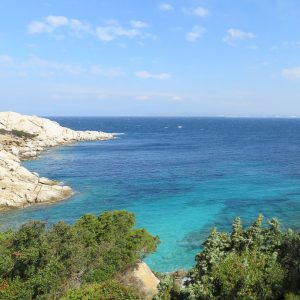 Take the opportunity to explore the second-largest island in the Mediterranean Sea. Discover Sardinia's archaeological and cultural sites and picturesque towns. Spend as much time as you like at the stops along the way and enjoy total flexibilityt.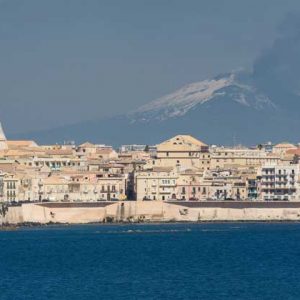 Explore the beauty of Sicily from the comfort of your own car while staying in authentic boutique style hotels. Learn all about sicilan wine and get a taste of some of the finest wines the island has to offer. Follow…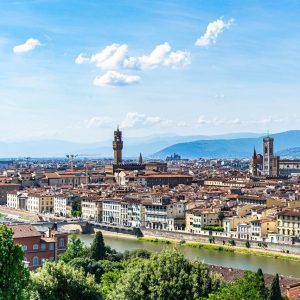 Explore the untouched country sides of Tuscany from the comfort of your own car. Discover, taste and enjoy this extraordinary region. Go back in time and visit the cradle of the Renaissance, Florence.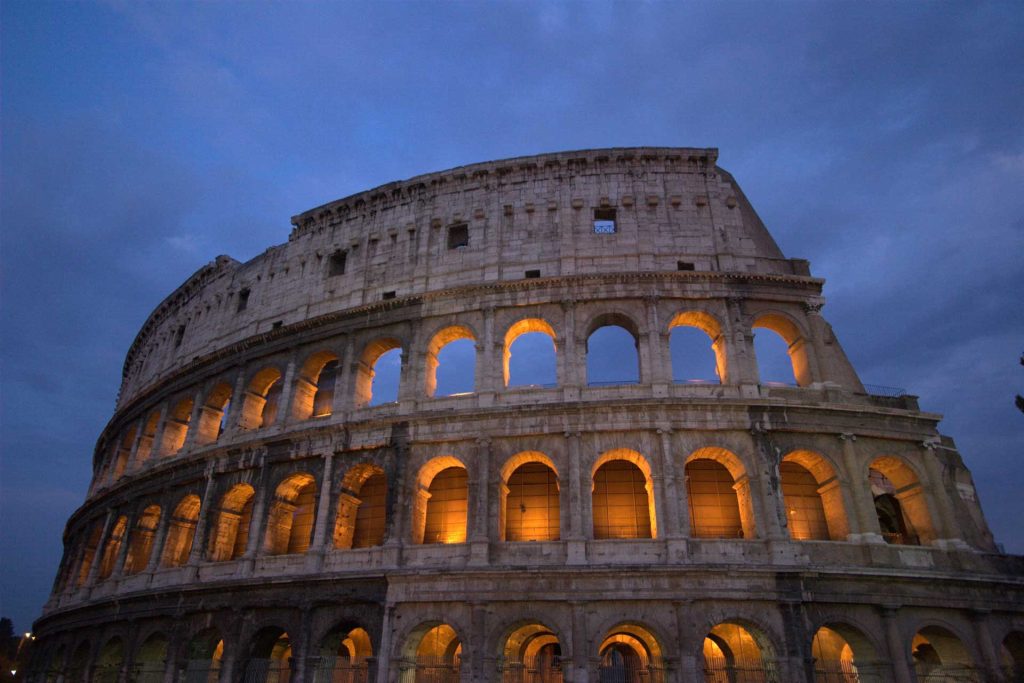 Rome
Italy's capital is rich of relicts of ancient glories such as the Colosseum, the Pantheon, the Forum Romanum, as well as the riches of the Vatican. But Rome is more than history, there are many more place to see and experience in one of Europe's most vibrant cities. The "Eternal City" is full of cultural and culinary delights, from modern art galleries to experimental cuisines.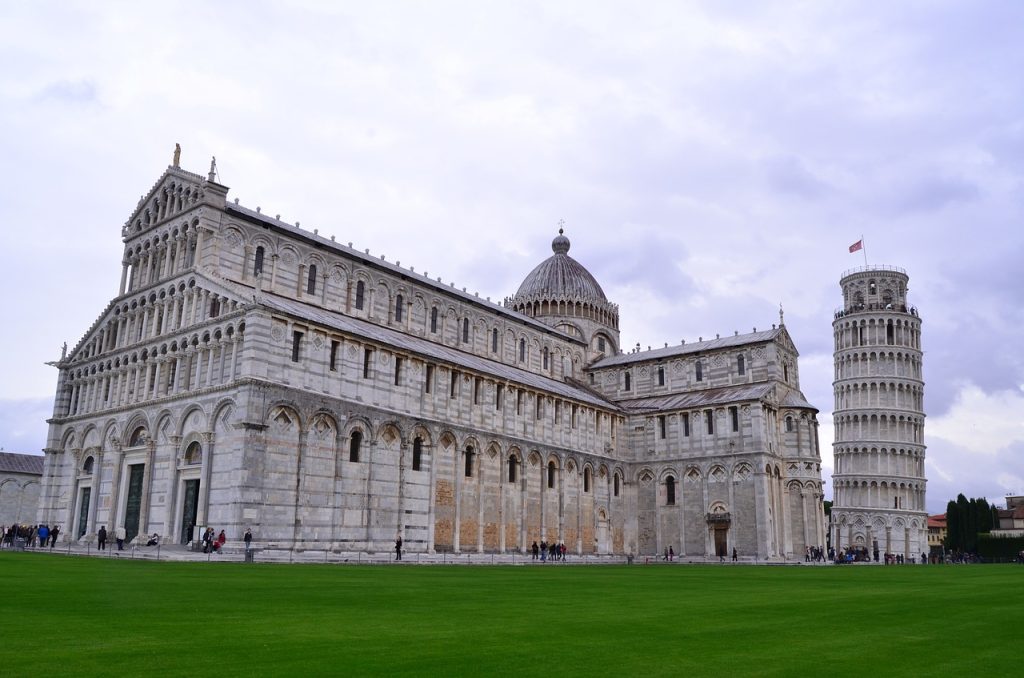 Tuscany
This unique, undulating landscape is full of stone towns, whose foundations go back to the Etruscans and each of which sits atop a hill. Even if there are so many of them, each has its own charm, architecture, and story to tell. The roads of Tuscany offer unforgettable views of great landscapes so that even a drive through this charming area is an experience itself.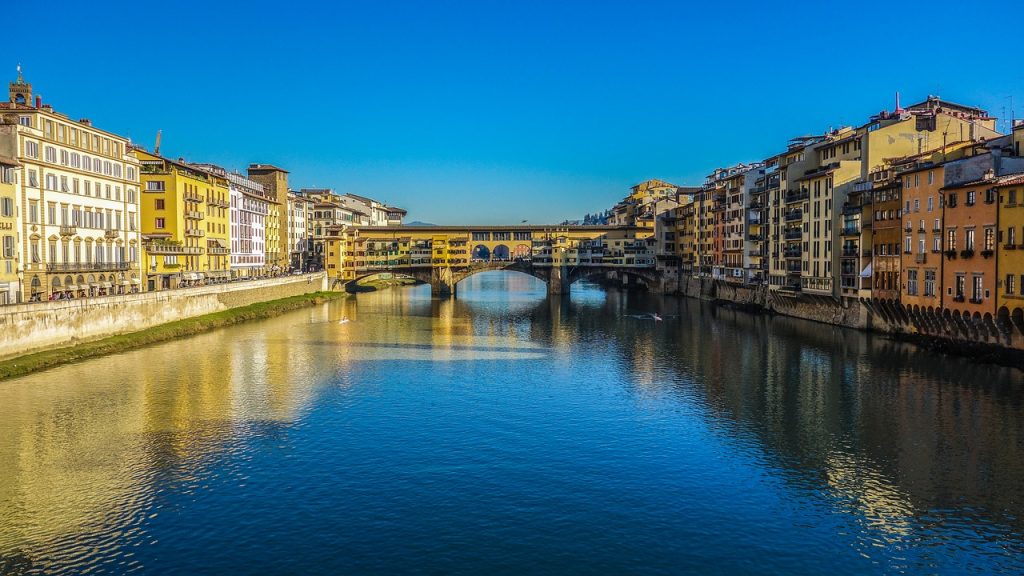 Florence
With it's landmark of world architecture, the Duomo, Florence is definitely a showcase of the Italian Renaissance. The city is renowned as one of the most cultural and historical cities in the world, packed full of unique architecture and art sites. Visit the world famous Campanile, a masterpiece of Gothic architecture, the Uffizi Palace and Gallery, or stroll along the old bridge Ponte Vecchio.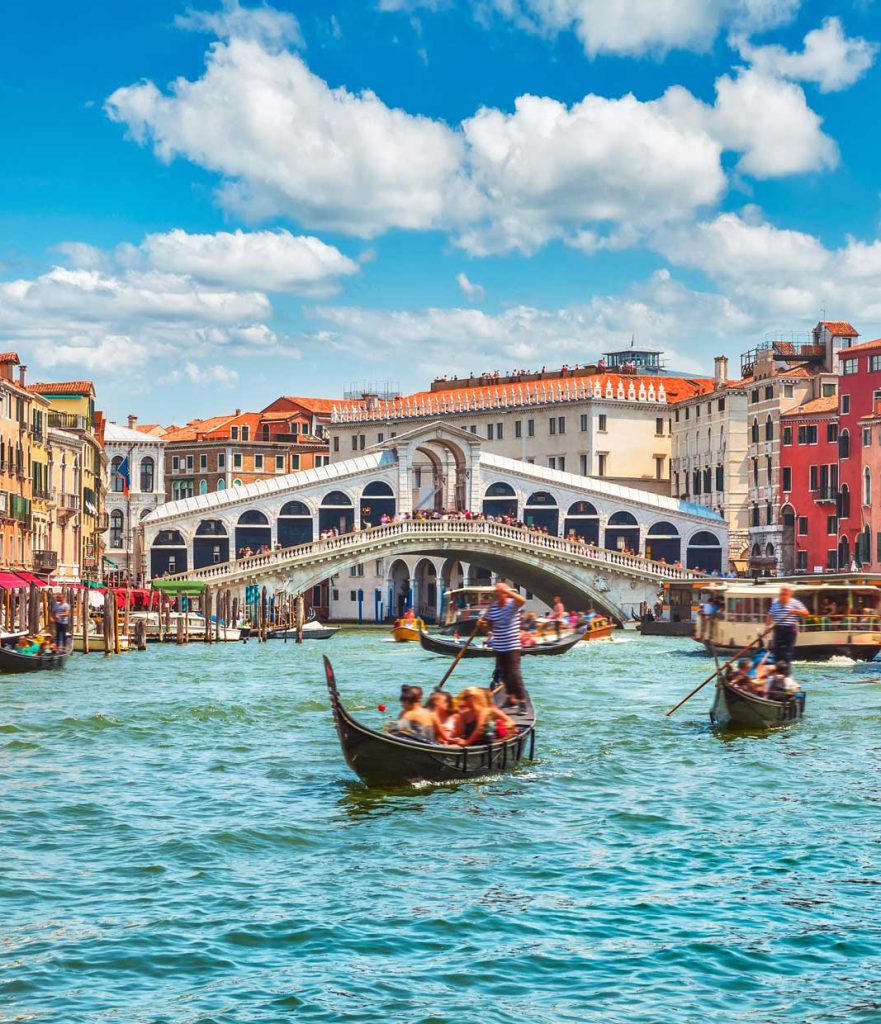 Venice
This captivating city is composed of 118 islands, connected to one another by more than 400 bridges, but separated by its world famous canals. Most of the best sights lie around the cities landmarks, Piazza San Marco and the Grand Canal. One should not miss a day trip to Murano, home of the famous fabled glass workers, and Burano, a small fishing village with brilliantly painted houses.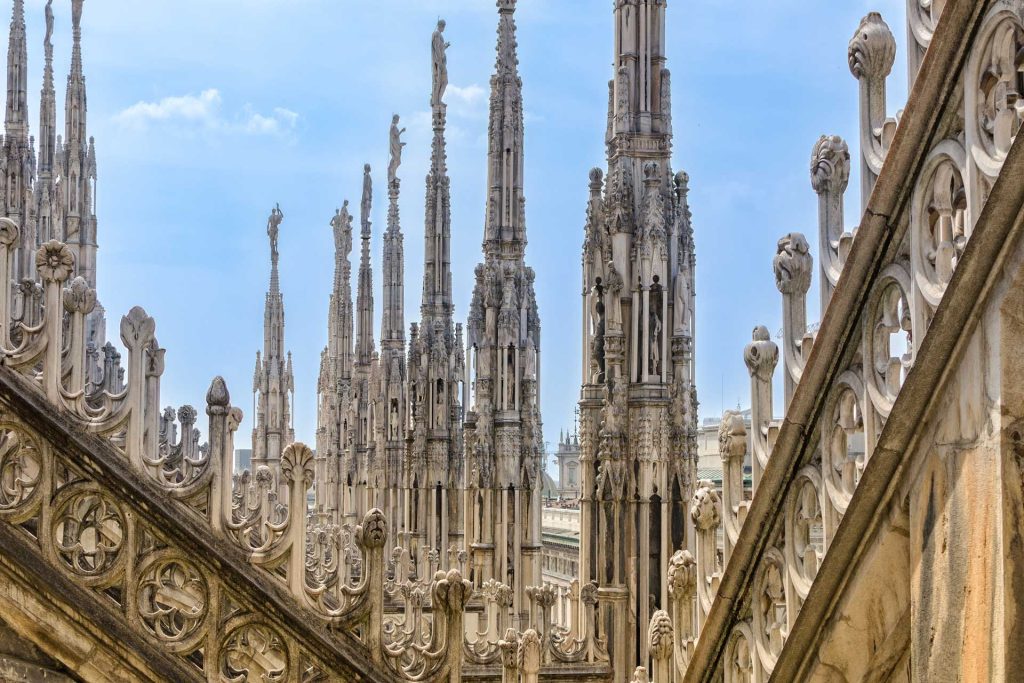 Milan
For those interested in design and fashion, Milan is the place to be. The city has one of the highest concentration of artistic and architectural attractions in the country. All ahead the II Duomo, Milan's cathedral, a prime example for Flamboyant Gothic style, and the Scala, one of the most famous and important opera houses in the world.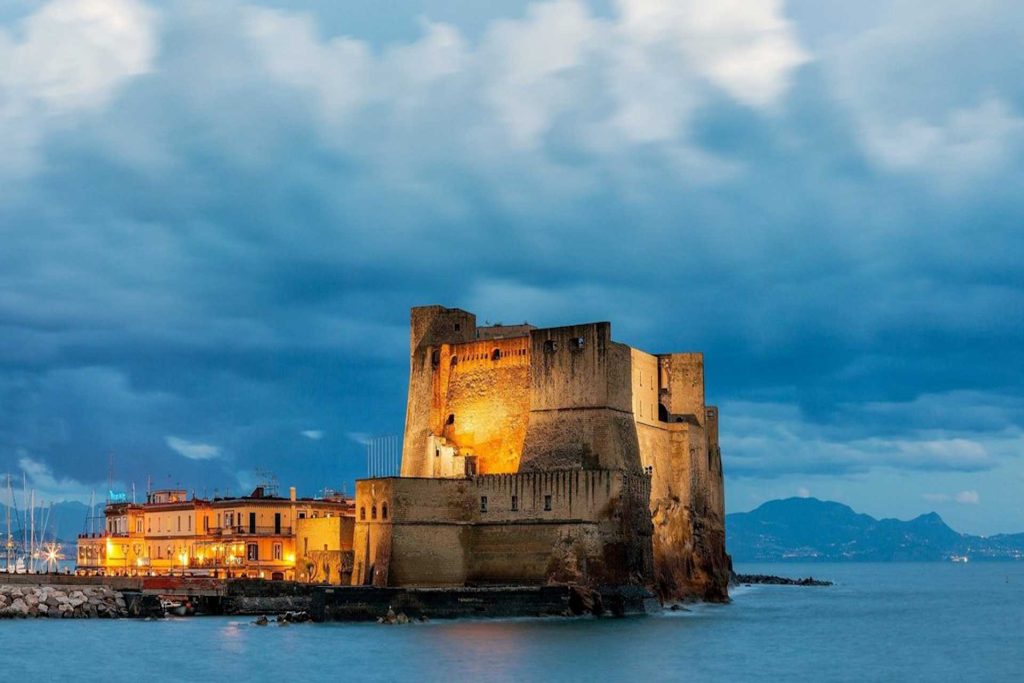 Naples
Mainly known for its proximity to Mt. Vesuvius, Naples is a colossal yet boisterous and interesting metropolis located on the western coast of Italy. Due to its thousands of years old history, it is full of historical buildings, squares and churches, but also modern facilities and nightlife opportunities. The nearby ruins of ancient Pompeii one of the world's most engrossing archaeological experiences.