Tanzania is a country of natural brilliance, spectacular wildlife, and seductive white sandy beaches. Apart from being the ideal bush and beach destination, visitors can witness the mighty herds of the Great Migration in the Serengeti. Tanzania and Zanzibar together offer a magnificent chance to visit the geological wonders, ancient towns & archaeological sites. In Tanzania one also has the chance see the magic of historic Stone Town with its winding cobbled streets and Omani style architecture.

Top Highlights

Beaches of Zanzibar
The coast of Tanzania is perhaps most famous for the Zanzibar Archipelago, a cluster of islands that enchants and beguiles with its oriental mystique and forgotten exoticism — the very name evokes the Spice Islands and the dhow trade, sultans and palaces built of limestone and corals against the palm trees and the crashing surf.

Mount Kilimanjaro
Towering over the Serengeti plains, Tanzania's Mount Kilimanjaro is not only Africa's tallest peak, but the highest free-standing mountain in the world. Many travellers set out to climb this permanently snow-capped volcanic beast, rather than simply gazing at it from below, on organised guided treks that take five or more days.

The Serengeti
Tanzania's Serengeti National Park is a classic African landscape – sweeping plains, herds of wildebeest, elephants plodding in front of silhouetted acacia trees and lions snoozing in the long grass. The Big Five are in residence here, and the Great Migration thunders through, too, making this a fantastic place to go on safari at almost any time of the year.
All Journeys

10-Days

11-Days

12-Days

13-Days

14-Days

15-Days

16-Days

17-Days

18-Days

2-Days

3-Days

4-Days

5-Days

6-Days

7-Days

8-Days

9-Days

Algeria

Argentina

Armenia

Auckland

Azerbaijan

Bahrain

Bali

Bangkok

Bangladesh

Beach Extension

Beijing

Bespoke Tour

Bhutan

Bolivia

Buenos Aires

Cairo

Cambodia

Cameroon

Cape Verde

Chiang Mai

Chile

China

City Explorer

Colombia

Croatia

Cuba

Culinary Tour

Destination Trip

Dhaka

Egypt

Family

Georgia

Germany

Highlight Tour

Hiroshima

Hoi An

Hong Kong

Hurghada

India

Indonesia

Island Hopping

Israel

Italy

Japan

Jordan

Journeys

Kenya

Kep

Kyoto

Langkawi

Laos

Madagascar

Malaysia

Marrakech

Morocco

Movie Tour

Multi Country

Myanmar

Namibia

Nepal

New Zealand

Panama

Peru

Philippines

Phnom Penh

Portugal

Private Journey

River Cruise

Rwanda

Safari Tour

Santiago de Chile

Saudi Arabia

Self-Drive Tour

Siem Reap

Singapore

Slovenia

Small Group Journeys

South Korea

Spain

Sri Lanka

Stopover

Tangier

tanzania

Thailand

Tokyo

Uganda

United Arab Emirates

Vietnam

Weekend Getaway

Wellness

Zagreb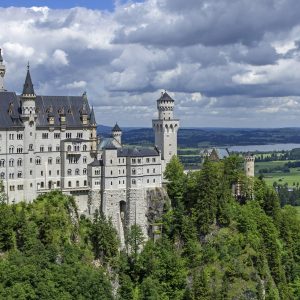 Immerse yourselves into Germany's history from the middle age to the modern era. Get fascinated by Germany's ancient, but well-kept castles and different German regions and their immense variety of German food. Your guides are locals, who will entertain you…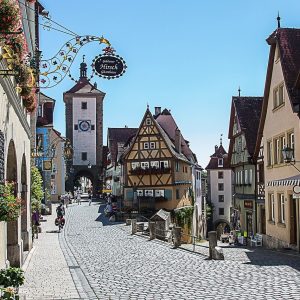 Experience nature, art and culinary delights on Germany's oldest holiday route.Enjoy its relaxed spirit on 460-kilometers from the Main River to the Alps.Get impressed by the unique scenery and let our knowledgeable guides introduce you to the German culture from…

Wilderness Areas
From the North with its jewel, the Serengeti National Park to the South, and the raw savannah of Ruaha National Park, Criss crossing lakes and craters, every safari is different and will leave you wanting more.

Lake Victoria
A large portion of this incredible water body lies in Tanzania. Choose the serenity of Speke Bay or the vibrancy of Mwanza and beyond, work, relax or explore.

Western Tanzania and Gombe Stream
Diving or live aboard on Lake Tanganyika, or Trek Chimps at Mahale, this is an area little frequented and remains the true wilderness of Tanzania.

Archipelago of Zanzibar and the Indian Ocean
Beyond the UNESCO heritage Stone Town of Zanzibar, there are islands to explore some habited and some not, dhow sailing trips and yacht tours, snorkeling or stay in an underwater room.

Mountains and Highlands
From Meru to Kilimanjaro and the highlands of Iringa and Mbeya. Its an exhilarating journey that will test your limits and leave you feeling more alive than ever.