Our Small Group Journeys let you experience with all your senses… gazing on the mighty limestone peaks of Halong Bay, Vietnam; inhaling the aromatic steam rising from a bowl of ramen noodles in Sapporo, Japan; treading the well-worn path through the jungle to witness the sunrise over Angkor Wat in Cambodia. Most of our departures are guaranteed with a minimum of 2 guests and frequent departures allowing you secure freedom for planning your holidays.
All Small Group Journeys

Argentina

Armenia

Azerbaijan

Bahrain

Bangladesh

Bhutan

Bolivia

Cambodia

Cape Verde

Chile

China

Croatia

Cuba

Egypt

Georgia

Germany

Hong Kong

India

Indonesia

Israel

Italy

Japan

Jordan

Kenya

Laos

Madagascar

Malaysia

Morocco

Multi Country

Myanmar

Namibia

Nepal

New Zealand

Panama

Peru

Philippines

Portugal

Saudi Arabia

Singapore

Slovenia

South Korea

Spain

Sri Lanka

Thailand

United Arab Emirates

Vietnam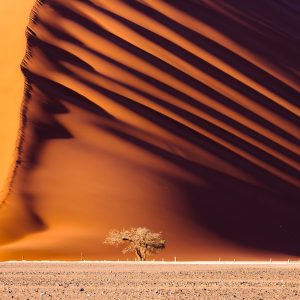 Sossusvlei, Swakopmund, Etosha South and Windhoek - Discover the best Namibia has to offer. Explore the desert, the coast and the wildlife. Two exciting game drives are included for you and will certainly leave you speechless.
Get a good overall impression of the western region of South America by experiencing the highlights of Peru, Bolivia and Chile during a 16-day tour. You will not only learn about the history of the Andean advanced civilization. but as…
Experience the best of Cape Verde, from the vibrant streets of São Vicente to the breath-taking landscapes of Santo Antão. Explore extinct volcanoes, relax on beautiful beaches, enjoy amazing viewpoints, savour a traditional meal, and hike in the lush Paul…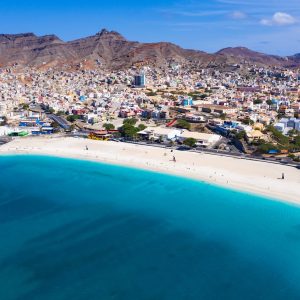 Come with us and discover 2 islands belonging to Cape Verde's archipelago - Säo Vicente, known as the little Brazil of the African coast and Santo Antäo, the pearl of the Atlantic with its fertile valleys with banana plantations and…
Experiences unique nature and landscapes during this 9-day classical journey through Bolivia and Chile. Marvel at the most breathtaking spots like the Salt Flats of Uyuni, beautiful lagoons in South Lipez , the Moon Valley in San Pedro de Atacama,…
Experience the rich heritage and breath-taking landscapes of Saudi Arabia on our Heritage Route Group Tour. From the vibrant capital city of Riyadh to the historic coastal city of Jeddah, this journey will take you through ancient mud towns, archaeological…
Immerse yourself in the captivating city of Marrakesh and explore its enchanting sights and narrow alleys. Embark on a thrilling road trip through the majestic Atlas Mountains, traversing the country's highest road pass. Experience the allure of a "thousand and…
Visit some of the oldest cathedrals in the world and an open-air handicraft market in Yerevan. Take in magnificent views of the iconic Mount Ararat from beautiful river canyons and gorges and see ancient cave monasteries, pagan temples, and fortresses.…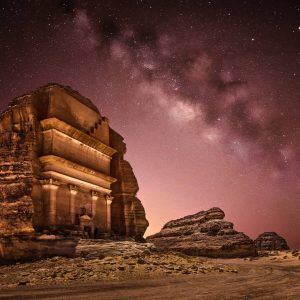 See the world's tallest fountain and try some famous local tea in Jeddah. Visit the historic mosques of Madinah and sample the delicious dishes at a traditional open-air market. Enjoy a home cooked meal and an overnight stay at a…
Embark on an incredible journey and immerse yourself in the captivating wildlife of Kenya's iconic safari destinations, including Amboseli National Park and Masai Mara Game Reserve. Witness thrilling game viewing experiences as you track the majestic Big Five animals. Encounter…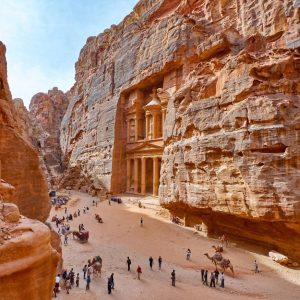 Experience the best of Jordan on our thrilling Small Group Journeys. Uncover the hidden gems of this captivating Middle Eastern country, renowned for its rich historical sites and enchanting mysteries of the Orient. Journey to Petra, one of the world's…
Embark on a remarkable 10-day group journey to uncover the treasures of Israel. Begin with leisurely exploration of vibrant Tel Aviv, immersing yourself in the city's unique atmosphere and staying at a picturesque Kibbutz. Delve into the ancient wonders and…
Have a glimpse of Azerbaijan, the nation and former Soviet republic, is bounded by the Caspian Sea and Caucasus Mountains, which span Asia and Europe. Visit the so called land of fire and learn more about its customs and traditions.…
Explore the awe-inspiring mountains of Nepal, including the mighty Mount Everest, on our group tour. Immerse yourself in the captivating blend of Buddhist and Hindu architecture, intertwined with Tibetan monasteries, in the historic capital city of Kathmandu. Discover the timeless…
Explore the magnificent beauty of Nepal's mystical mountains, including the iconic Mount Everest, the highest peak in the world. Immerse yourself in the vibrant cultural tapestry of Kathmandu, where the blend of Buddhist and Hindu architecture, alongside Tibetan monasteries, creates…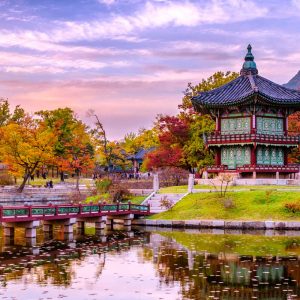 Discover the fascinating contrast between South Korea's modern cities and its ancient history. As you explore Seoul and Busan, you'll be swept up in the energy of urban life, experiencing the pulse of contemporary Korean culture. But it's in Gyeongju…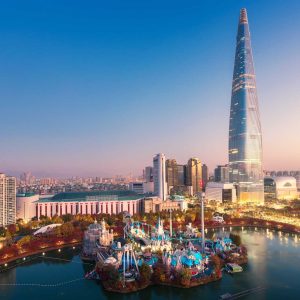 As you peer across the Demilitarized Zone at the 38th parallel, you can almost feel the weight of history on your shoulders. Experience a unique opportunity to witness the impact of geopolitics on people's daily lives. In contrast to the…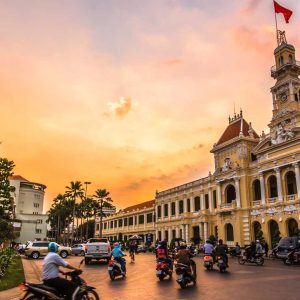 Venture to the Mekong Delta and spend the day exploring the many palm fringed canals, local temples and markets. Start your day like a local as you explore the bustling streets of Phnom Penh whilst on a cyclo. Journey along…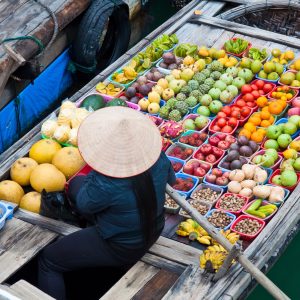 Escape the crowds and travel by tuk-tuk to Angkor Wat for sunrise over Angkor Wat's famous spires. Enjoy a hands-on traditional Lao-style cooking demonstration at the Bamboo Experience cooking school. Learn about the typical ingredients used in Lao cooking and…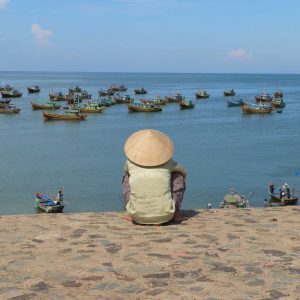 Journey along the meandering canals and meet the local people as you discover the beauty of the Mekong Delta on an one night river cruise before a speedboat journey to bustling Phnom Penh. Take a Tuk Tuk to Angkor Wat…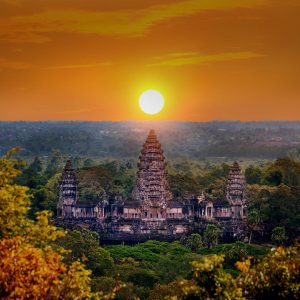 Before dawn, travel to Angkor Wat and explore the grounds by torchlight before watching the sun rise over Angkor Wat's famous spires. Journey through the Cambodian countryside before entering Angkor Thom where you will gain your first view of the…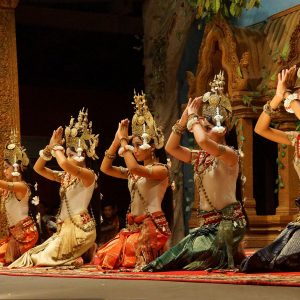 Admire the stunning sunrise over the tops of Angkor Wat and the surrounding temples. Take a boat ride to visit the unique floating village of Kampong Phluk and learn about the fascinating life of the local people. Glide through the…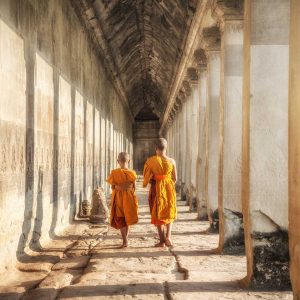 Take in the views of Phnom Penh while enjoying some welcome drinks upon your hotel's rooftop bar. Travel through the Cambodian countryside to the lesser-known temple of Beng Mealea, which has been overgrown by the encroaching jungle. Get to know…
Indulge in a moment of tranquillity at Hamarikyu Garden while savouring the flavours of matcha (green tea) and traditional Japanese sweets. Immerse yourself in the captivating world of bonsai as you stroll through the enchanting Omiya Bonsai Village, home to…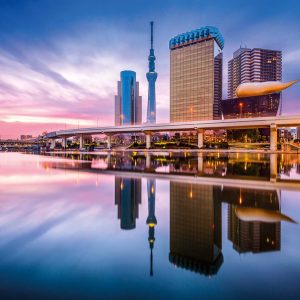 Explore the vibrant streets of Kappabashi Dori, a haven for culinary enthusiasts. Discover a multitude of shops offering an extensive range of kitchenware, from pots and pans to utensils and furniture for restaurant owners. Don't miss the intriguing stores selling…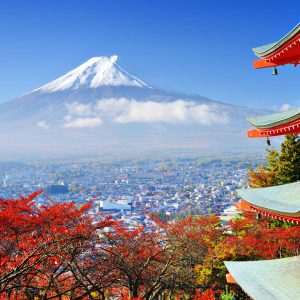 Experience the world of sumo as you join sumo wrestlers for a delectable 'chanko' sumo lunch, while learning about their unique traditions. Step into the shoes of a sumo wrestler by trying on a sumo suit and testing your skills…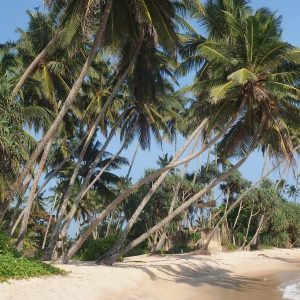 Observe leopards on safari in Yala National Park. Referred by locals as the Eighth Wonder of the World – Sigirya is the most visited highlight in Sri Lanka. Search for the world's largest creature,the Blue Whale on a morning cruise…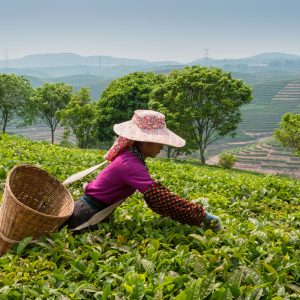 Visit one of Anuradhapura's most revered Buddhist temple sites, Ruvanvelisaya Dagoba, where a fantastic atmosphere is created by the many visiting pilgrims. Enjoy a fascinating walking tour of Colombo's Pettah market where everything from electrical goods to fresh produce is…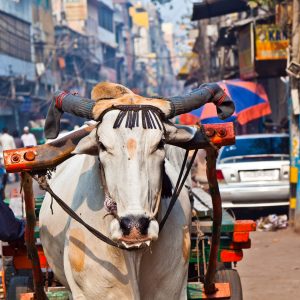 Experience the charm of Old Delhi on a rickshaw ride tour, immersing yourself in the vibrant way of life. In Varanasi, witness the ancient city come to life on a boat ride accompanied by a traditional flute artist. Explore the…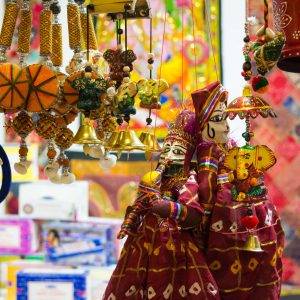 Visit the Taj Mahal, a timeless symbol of love. The gleaming white marble of this magnificent monument preserves the profound love of a man for his wife. Embark on an exhilarating game drive in one of India's finest forests, Ranthambore…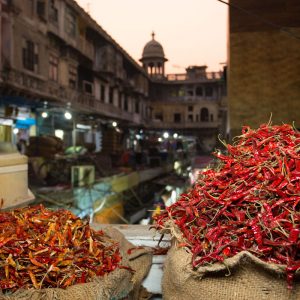 Visit DakshinaChitra, an enchanting cross-cultural living museum that beautifully portrays the art, architecture, lifestyles, and crafts of South India. Immerse yourself in the rich heritage as you stroll through the French Quarter of Pondicherry, marvelling at the captivating blend of…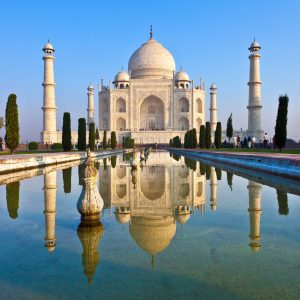 Experience the vibrant streets of Old Delhi on a rickshaw tour, immersing yourself in the local way of life. Marvel at the timeless beauty of the Taj Mahal, a symbol of love crafted in gleaming white marble. Embark on an…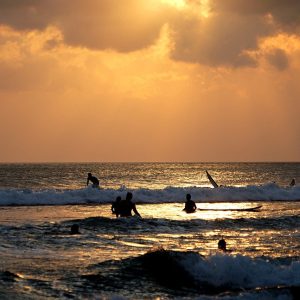 Start your day on a cliff edge, where you'll be treated to breath-taking views of Indonesia's stunning surroundings. Immerse yourself in the incredible natural delights of Bali as you observe dolphins in their natural habitat. Experience the warm hospitality of…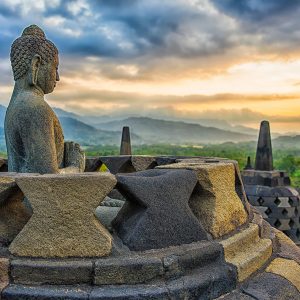 Rise early to be rewarded with spectacular views of the largest Buddhist temple at sunrise. Embark on Indonesia's famous train journey to Yogyakarta, where picturesque views await you. Feel the refreshing breeze as you enjoy a delightful rickshaw ride to…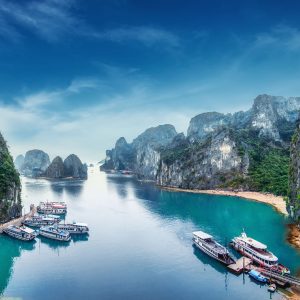 Discover the unique history and culture of Hanoi, Vietnam's Capital as you walk the busy streets and alleyways of the Old Quarter. Cruise the waters of Halong Bay on a traditional junk boat. Take in the stunning scenery and feast…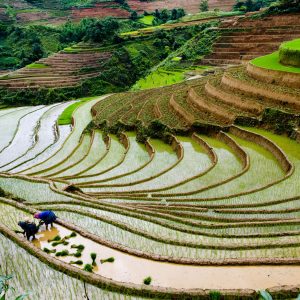 Be enchanted by the smiling locals and bustling streets of Hanoi and Saigon, the two largest cities in Vietnam. Cruise the pristine emerald waters of World Heritage listed Halong Bay on a traditional junk boat. Explore the relics and living…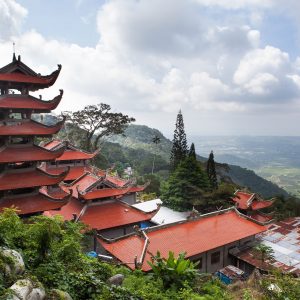 Experience the beauty of Halong Bay on a traditional junk boat. Indulge in the breath-taking scenery and savour fresh local seafood. Embark on a scenic train ride from Hanoi to Sapa, traversing the countryside and enjoying the mesmerizing views. Leave…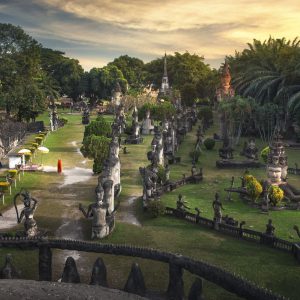 Begin your day like a local by indulging in the flavours of traditional Lao coffee at a charming coffee stall in Vientiane. Embark on a breath-taking Mekong cruise and witness the captivating scenery as the sun gracefully sets. Immerse yourself…
Discover the rich world of coffee with Mr. Kamsouk as you explore the picturesque Bolaven Plateau aboard a vintage army Jeep. Immerse yourself in the tranquil ambiance of Don Daeng Island, nestled within the idyllic 4,000 Islands region. Cycle through…
Use the viewer below to turn the pages of our brochure. Or, download your own copy of our digital brochure "SMALL GROUP JOURNEYS | by Insider Journeys" by clicking the "DOWNLOAD" arrow at left upper corner below