Slovenia is where the Alps meet the Mediterranean and the Pannonian Plain meets the Karst. Slovenia is covered in forests and the diverse landscape is perfect for hiking and cycling. The most famous sentence about describing Slovenia is: You can ski in the morning and swim in the sea in the afternoon. The list of activities is almost endless. Slovenia also has an amazing underground world of caves. The country is also a terrific foodie destination.

Top Highlights

Hiking Paradise
Slovenia is a hiking paradise with thousands of trails inviting you to experience active adventures. Hiking and mountain climbing hold a special place in the hearts of Slovenians and a wide range of interesting and diverse trails will excite any hiker. Enjoy the exceptional views from the highest Slovenian peaks of the clear blue Adriatic Sea below and discover picturesque Alpine valleys with trails leading though vast forests, among hills and across plains.

Water and Spas
In every corner of green Slovenia – be it in the water or in the air, in salt pans or forests – you can find natural healing remedies, each of which has its own beneficial effect on health and well-being. Slovenia is a land of water and spas, with a variety of thermal and mineral springs. Choose which thermal spa you wish to visit in the green surroundings of the Pannonian Plain, the Karst Region, the Alps, or the Mediterranean. 

Food and Wine
In Slovenia, the way to a person's heart is through their stomach and dishes can be found from no less than 24 gastronomic areas and three wine-growing regions. Immerse yourself in the unique stories that simmer in the Slovenian gastronomic pot. Discover the secret of fullness of flavours, learn about the close connection between people and nature in food production and about their dedication to tradition, then indulge in the boldness and innovation of top Slovenian chefs.
All Journeys

10-Days

11-Days

12-Days

13-Days

14-Days

15-Days

16-Days

17-Days

18-Days

2-Days

3-Days

4-Days

5-Days

6-Days

7-Days

8-Days

9-Days

Algeria

Argentina

Armenia

Auckland

Azerbaijan

Bahrain

Bali

Bangkok

Bangladesh

Beach Extension

Beijing

Bespoke Tour

Bhutan

Bolivia

Buenos Aires

Cairo

Cambodia

Cameroon

Cape Verde

Chiang Mai

Chile

China

City Explorer

Colombia

Croatia

Cuba

Culinary Tour

Destination Trip

Dhaka

Egypt

Family

Georgia

Germany

Highlight Tour

Hiroshima

Hoi An

Hong Kong

Hurghada

India

Indonesia

Island Hopping

Israel

Italy

Japan

Jordan

Journeys

Kenya

Kep

Kyoto

Langkawi

Laos

Madagascar

Malaysia

Marrakech

Morocco

Movie Tour

Multi Country

Myanmar

Namibia

Nepal

New Zealand

Panama

Peru

Philippines

Phnom Penh

Portugal

Private Journey

River Cruise

Rwanda

Safari Tour

Santiago de Chile

Saudi Arabia

Self-Drive Tour

Siem Reap

Singapore

Slovenia

Small Group Journeys

South Korea

Spain

Sri Lanka

Stopover

Tangier

tanzania

Thailand

Tokyo

Uganda

United Arab Emirates

Vietnam

Weekend Getaway

Wellness

Zagreb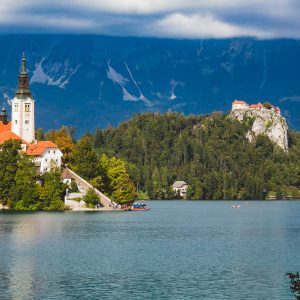 Wander around the streets and piazzas of Ljubljana – the Slovenian capital. Fill the day with a trip to the Slovenian Coast with stops on the way: the UNESCO Skocjan Caves, one of the largest and most beautiful Karst caves in Europe, to the local villages and taverns for some local Prosciutto & Wine. Spend the day exploring…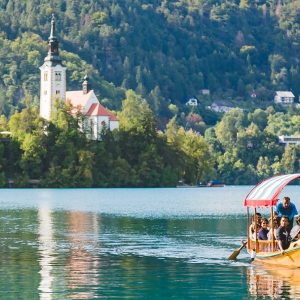 Wander the streets of Zagreb, the historical, cultural, artistic and musical centre of Croatia, walk around the unique natural wonder of Plitvice Lakes, charming in all seasons. Enjoy amazing views of the Julian Alps surrounding Bled and Bohinj, discover one…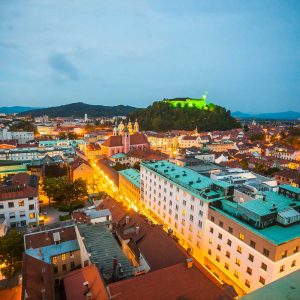 The best travel adventure for those in search of Slovenia's main natural & cultural sights. You can cover the suggested itinerary in a weekend or choose any three days of your choice. Discover the mystic underground of the Postojna Cave,…

Ljubljana
The greenest capital in Europe is positioned almost right in the middle of Slovenia which gives it a perfect location for exploring the country.

Soča Valley with river Soca
known for a distinct emerald green colour, is considered to be one of the most beautiful rivers in Europe and perfect for waters sports.

Lake Bled
And a castle perched on a cliff are one of the most beautiful Alpine resorts in Europe.

Goriska Brda
Sun kissed wine country by Italian border is home of vineyards, olive treese and orchards and the Mediterranea.

PIran
The most beautiful town on the Slovenian coast surrounded by salt pans, where the world-class fleur de sel (flower of salt) is still produced today.

Postojan Cave and Predjama Castle
The most beautiful and spectacular Karst cave in Europe and the biggest castle built in the cave