Whether you're looking for a weekend break or a longer trip, Belgium has a lot to offer tourists. If you enjoy walking, sports, and the outdoors, the Ardennes is your place to go. If you prefer the beach or enjoy cycling, you will love the Belgian seaside! But above all, Belgium is a place of fun: it has a very vibrant cultural scene, and its night life is one big celebration.

Top Highlights

Cities of Art
Belgium has a remarkable number of cities of art and each one has a lot in store. After a visit to the museum in Antwerp, you can take a trip in a horse-drawn carriage through the old city centre. In Bruges, take a boat trip along the canals and later, you will be ready for a night out in the convivial surroundings of the pubs.

Belgian Gastronomy
Belgian cuisine is about far more than the traditional mussels and fries. The range of Belgian flavours is broad and varied, from sweets to savouries. Traditional Belgian dishes are hearty: rabbit cooked in Gueuze, Flemish beef stew, waterzooi with chicken or fish, stewed eel in a green herb sauce, chicons au gratin, "américain" with fries… There are so many delicious dishes to discover and savour.

The Ardennes
The Ardennes, situated in the south-east of Belgium, is one of nature's unspoilt areas, rich in fauna and flora, with vast forests of broadleaf and fir, hills, and fast flowing rivers. Visitors can wander through the many picturesque villages nestling in the valleys where traditions and folklore still live on, and where the region's arts and crafts can be enjoyed.
All Journeys

10-Days

11-Days

12-Days

13-Days

14-Days

15-Days

16-Days

17-Days

18-Days

2-Days

3-Days

4-Days

5-Days

6-Days

7-Days

8-Days

9-Days

Algeria

Argentina

Armenia

Auckland

Azerbaijan

Bahrain

Bali

Bangkok

Bangladesh

Beach Extension

Beijing

Bespoke Tour

Bhutan

Bolivia

Buenos Aires

Cairo

Cambodia

Cameroon

Cape Verde

Chiang Mai

Chile

China

City Explorer

Colombia

Croatia

Cuba

Culinary Tour

Destination Trip

Dhaka

Egypt

Family

Georgia

Germany

Highlight Tour

Hiroshima

Hoi An

Hong Kong

Hurghada

India

Indonesia

Island Hopping

Israel

Italy

Japan

Jordan

Journeys

Kenya

Kep

Kyoto

Langkawi

Laos

Madagascar

Malaysia

Marrakech

Morocco

Movie Tour

Multi Country

Myanmar

Namibia

Nepal

New Zealand

Panama

Peru

Philippines

Phnom Penh

Portugal

Private Journey

River Cruise

Rwanda

Safari Tour

Santiago de Chile

Saudi Arabia

Self-Drive Tour

Siem Reap

Singapore

Slovenia

Small Group Journeys

South Korea

Spain

Sri Lanka

Stopover

Tangier

tanzania

Thailand

Tokyo

Uganda

United Arab Emirates

Vietnam

Weekend Getaway

Wellness

Zagreb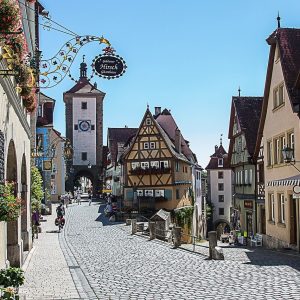 Experience nature, art and culinary delights on Germany's oldest holiday route.Enjoy its relaxed spirit on 460-kilometers from the Main River to the Alps.Get impressed by the unique scenery and let our knowledgeable guides introduce you to the German culture from…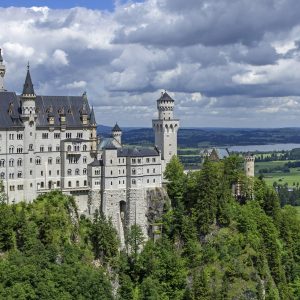 Immerse yourselves into Germany's history from the middle age to the modern era. Get fascinated by Germany's ancient, but well-kept castles and different German regions and their immense variety of German food. Your guides are locals, who will entertain you…