Follow in the footsteps of bandits and revolutionaries to South America's most adventurous country. Bolivia will take your breath away, not just because of its spectacular scenery, monuments and relics from ancient civilizations or wildlife, but as large swathes of the country are very high altitude including the de facto capital La Paz. Bolivia is a diverse and landlocked nation of snowy peaks, high plateaus, colourful deserts and tropical lowlands.

Top Highlights

The Andes
Climb your way up the Andes Local belief says the Andes are haunted by mountain gods, called "apus". Mountaineers come from all over the world to Bolivia to test their mettle against these spirits, and have some of the most breathtaking adventures along the way. Of course, it is important to only go with internationally certified guides, and the mountaineers at Bolivia Expé are some of the most experienced around.

Food
Bolivian food varies with altitude and latitude. When in La Paz try sajta de pollo, hot spicy chicken with onion and potato, or Cochabamba go for silpancho, fried breaded meat with eggs, rice and bananas, in Sucre Salteñas are the best savoury pasties you can get, and in the Tropics go for Surubí (a white fish from the Amazonian rivers).

Llamas
Llamas have been a part of Andean and Incan culture for thousands of years and the Aymaras and Quechuas use them in their rituals too. For example, when they build a new house or building they bury an unborn fetus under the cornerstone of the new house that will be built. They believe that by giving Mother Nature (they call her Pachamama) the fetus she will bring them health, wealth, happiness and safety in their new house or building.
All Journeys

10-Days

11-Days

12-Days

13-Days

14-Days

15-Days

16-Days

17-Days

18-Days

2-Days

3-Days

4-Days

5-Days

6-Days

7-Days

8-Days

9-Days

Argentina

Armenia

Auckland

Azerbaijan

Bahrain

Bali

Bangkok

Bangladesh

Beach Extension

Beijing

Bespoke Tour

Bhutan

Bolivia

Buenos Aires

Cairo

Cambodia

Cape Verde

Chiang Mai

Chile

China

City Explorer

Croatia

Cuba

Culinary Tour

Destination Trip

Dhaka

Egypt

Family

Georgia

Germany

Highlight Tour

Hiroshima

Hoi An

Hong Kong

Hurghada

India

Indonesia

Island Hopping

Israel

Italy

Japan

Jordan

Journeys

Kenya

Kep

Kyoto

Langkawi

Laos

Madagascar

Malaysia

Marrakech

Morocco

Movie Tour

Multi Country

Myanmar

Namibia

Nepal

New Zealand

Panama

Peru

Philippines

Phnom Penh

Portugal

Private Journey

River Cruise

Safari Tour

Santiago de Chile

Saudi Arabia

Self-Drive Tour

Siem Reap

Singapore

Slovenia

Small Group Journeys

South Korea

Spain

Sri Lanka

Stopover

Tangier

tanzania

Thailand

Tokyo

United Arab Emirates

Vietnam

Weekend Getaway

Wellness

Zagreb
Get a good overall impression of the western region of South America by experiencing the highlights of Peru, Bolivia and Chile during a 16-day tour. You will not only learn about the history of the Andean advanced civilization. but as…
Experiences unique nature and landscapes during this 9-day classical journey through Bolivia and Chile. Marvel at the most breathtaking spots like the Salt Flats of Uyuni, beautiful lagoons in South Lipez , the Moon Valley in San Pedro de Atacama,…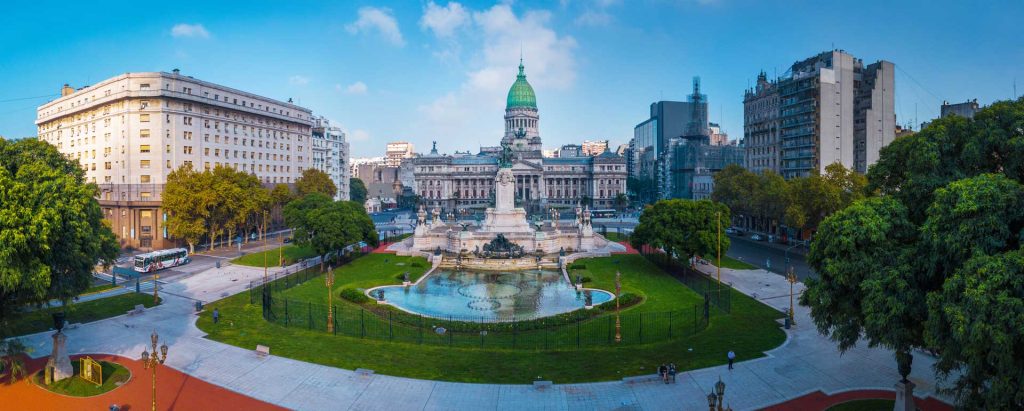 Buenos Aires
The vibrant city awaits for all visitors to fall in love with it. As second biggest city in South America one can find here an unique European style and a wide variety of options to do an see. Don't miss La Boca, the most colourful neighbourhood of the city.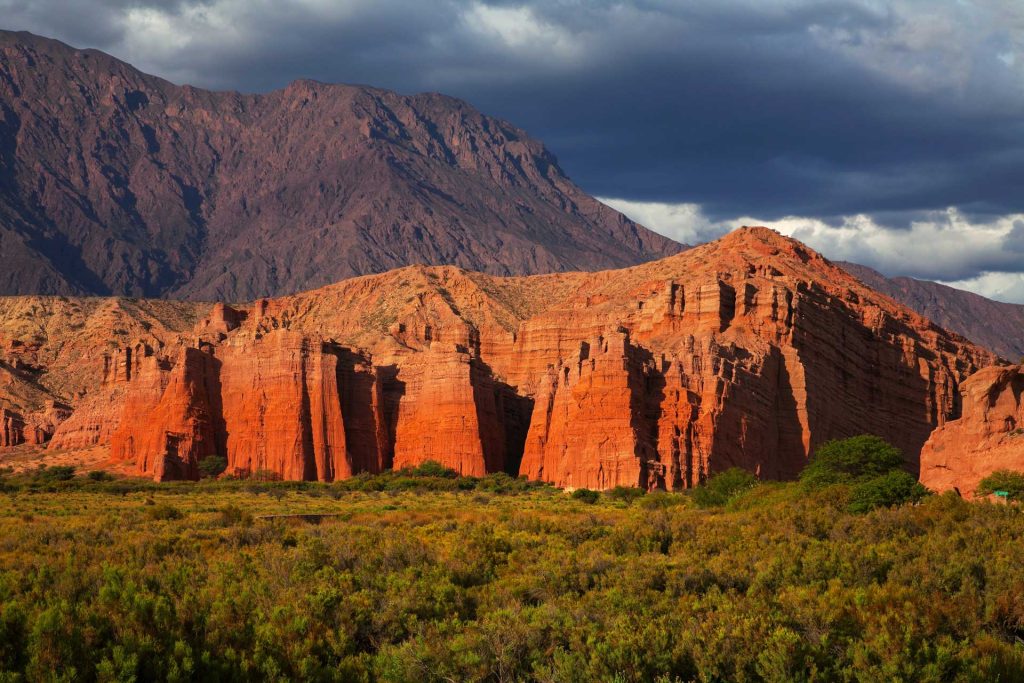 Salta City
Located in the Northwest of Argentina, this city is nicknamed as Salta La Linda (or '"Salta the Pretty") for a reason. The cityscape in this beautiful colonial town is shaped by cobblestone streets, numerous statues, and Spanish architecture. But also the region itself, with colorful mountain ranges of the Andean highlands in the West and the fertile plains in the East, is defintely worth seeing.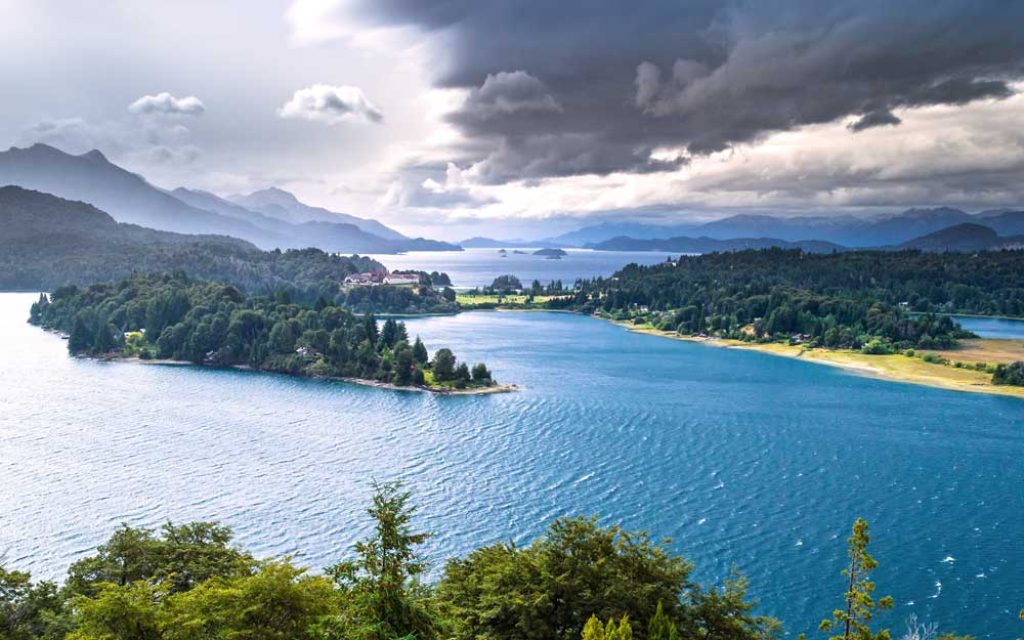 Bariloche
and the Route of the Seven Lakes. This small mountain village has become famous as the entrance gate to Argentine Patagonia. Also, it is an El dorado for skiing and snowboarding. The scenic Route of the Seven Lakes (which takes around an hour) winding its way through green valleys and around the namesake azure lakes, facing natural parks, snow-capped mountains and abundant waterfalls along the way.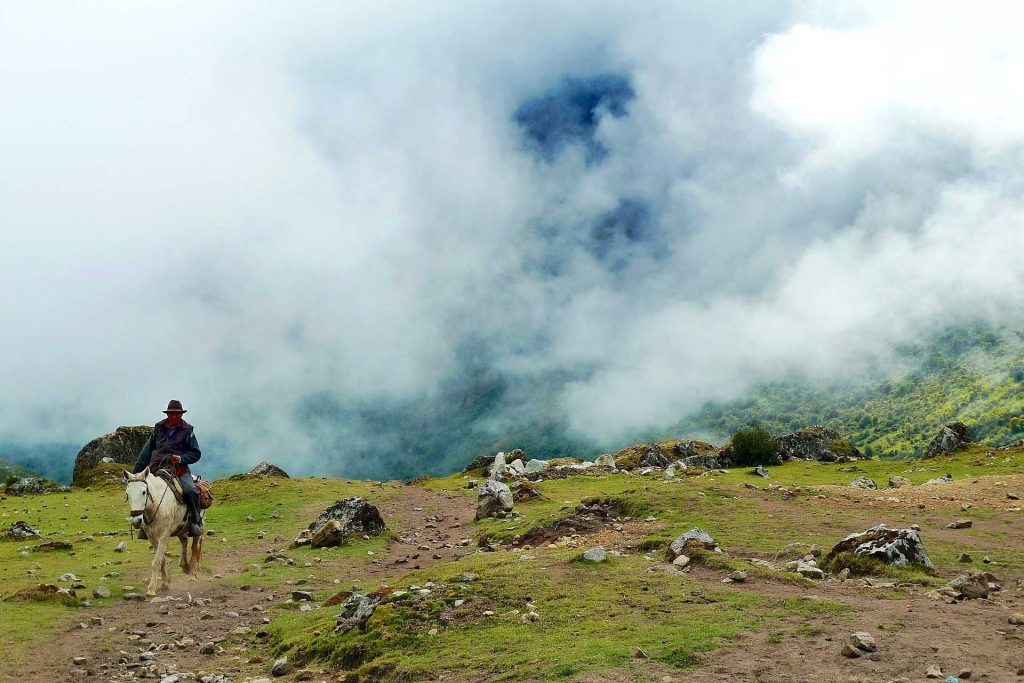 Buenos Aires Province
Learn more about the rural life along the Paraná delta where locals live in houses on stilts and buy their groceries on supermarket boat. Or take a break at one of the famous Estancias and get to know the Gaucho life.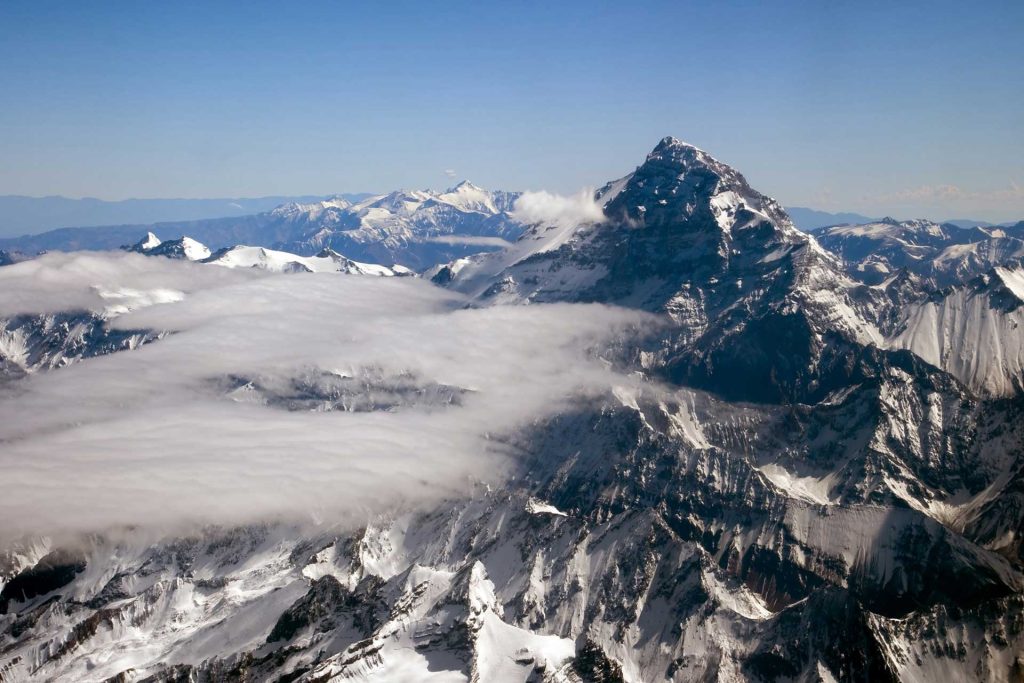 Mendoza
The wine capital of Argentina and one of the most beautiful cities. Art-lovers can find Art Deco architecture here, for outdoor enthusiasts the city is popular in winter as it is in summer. That is among others because of the 6.960-meter-tall Aconcagua mountain – a paradise for hikers and climbers.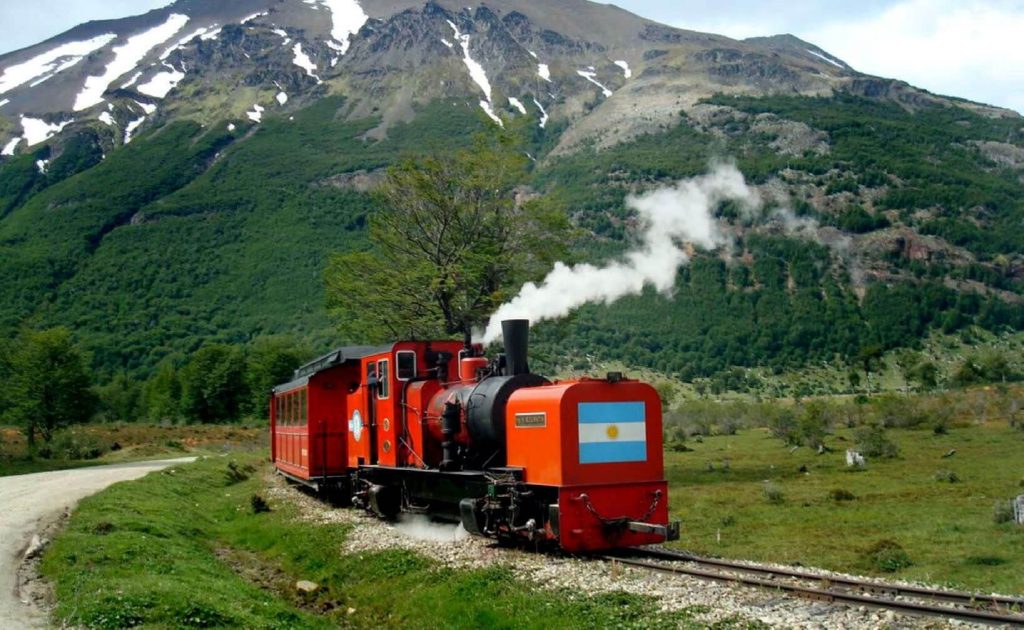 Ushuaia
The end of the world. It is the worlds southernmost city and offers an incomparable location, surrounded by mountains, glaciers, sea, and the woods on the edge of the Tierra del Fuego National Park. Worth seeing is also the "End of the World Lighthouse", San Juan de Salvamento Lighthouse, which was built in 1884 already.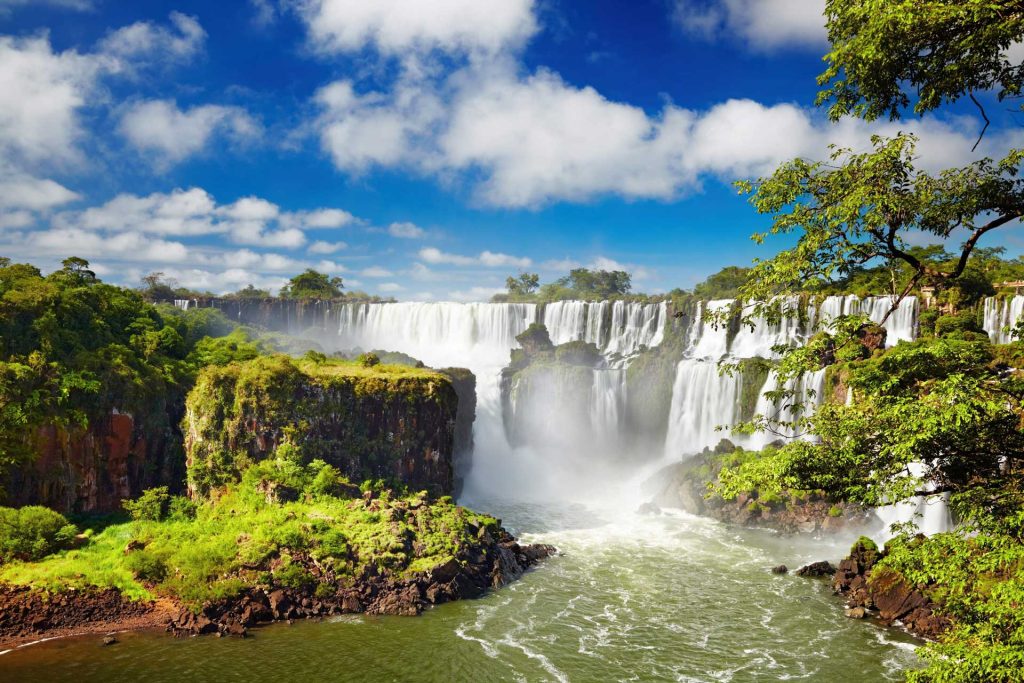 Iguazú Waterfalls
The stunning UNESCO World Heritage Site lies along Argentina's border with Brazil and is undoubtably a must see when visiting the country. Depending on the season, the Iguazu is made up of between 150 to 300 individual waterfalls.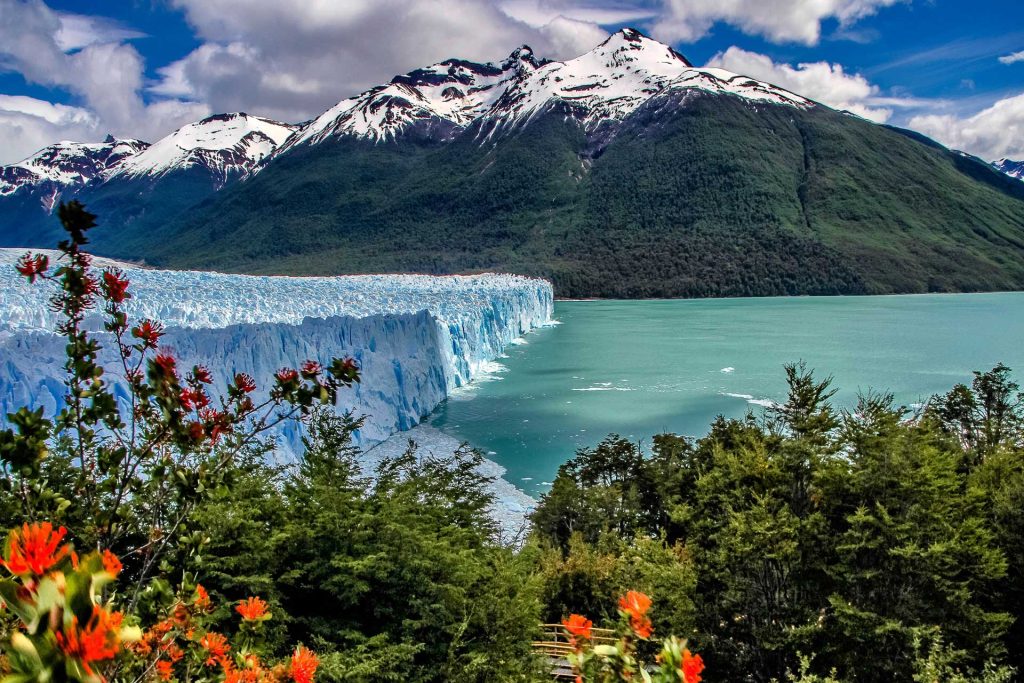 Perito Moreno Glacier
Patagonia, which makes up almost half of the country, is also home to the UNESCO World Heritage Site of Los Glaciares National Park. Here you can find one of the most stunning attractions of Argentina, the massive 30-kilometer-long ice formation called Perito Moreno Glacier .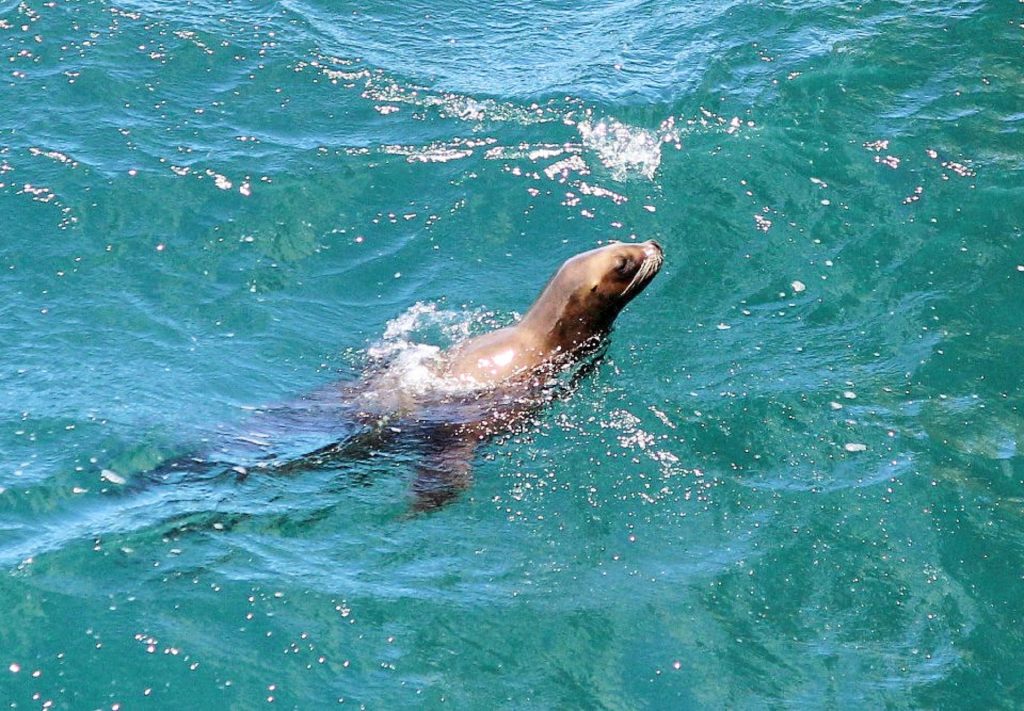 Puerto Madryn
and the Valdés Peninsula. The Golfo Nuevo bay is an almost natural amphitheatre, with hills all around that are reminiscent of deserts. Guided tours through the reserve are a must, where one can see everything from right wales, elephant seals, sea lions, and orcas. It's also an important breeding ground for migratory shorebirds, in particular Magellanic penguins.