The Pavilions Anana Krabi
Guests are surrounded by peaceful greenery and framed by Krabi's famous Limestone Cliff. With a 360 degree view of nature, the location is only 8 minutes away from the beach,shopping, dining, and entertainment. All accessible by our on-demand transport.
Hidden amongst the spectacular beauty of Krabi's limestone cliffs and peaceful forested valleys, The Pavilions Anana Krabi is an eco-sustainable and ecological resort offering guests a wellness experience like no other. Enrich your soul with a dedicated Himalayan Salt room and exclusive spa treatments, restore your body with natural volcanic water pools and farm to table culinary experiences, and reconnect with nature with unique, sustainable excursion experiences.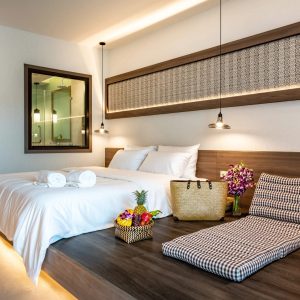 About the Rooms
The beautiful 32 sqm. Thai Studio room offers luxurious fabrics, comfortable bedding, subtle lighting, and a Thai day bed to relax in during the day. With the king-sized bed, the studio is designed to accommodate two people for families and friends travelling together, a single bed can be added for an additional charge.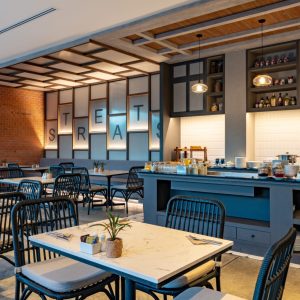 About Dining
Enjoy 'farm to table' authentic local cuisine, with mindful, personalised service and stunning views. From the rich flavours of our locally sourced cuisine to relaxing by the pool with an expertly crafted cocktail, The Pavilions Anana Krabi is sure to enhance your Krabi getaway.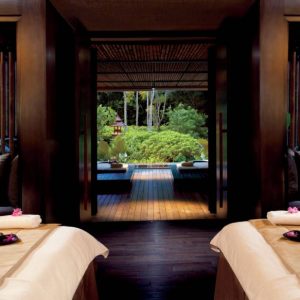 About Facilities and Recreation
Revive, Refresh and Restore. By applying ancient principles and techniques that have made Thai Spas unique and sought after, The Asana Spa by The Pavilions is a paradise that provides a range of unique balanced hot and cold treatments in the Himalayan Salt Room, Spa treatment rooms and Sauna & Steam with panoramic private views of the resort.
Please note that this is not a live online booking engine. By submitting your booking inquiry, does not confirm the  booking yet. Our reservation will get back to you with a confirmation and prices. Once you have received our proposal, you have the opportunity to review it before finalising the booking with us.