Facing Koh Samui's famous Chaweng Beach, The Library reads like an elegant monograph – a beachfront hotel that invites one to sit with a book in quiet contemplation while also weaving its own unique story of natural beauty and unmatched luxury. The resort provides ample space to read, roam and relax.
True to its name, this conceptual hotel features an expansive library of over 1,400 books for guests to borrow. This wealth of literature is complimented by the clean lines and bold design choices of its 46 luxury pool villas, suites, and studios, each furnished with premium amenities and entertainment facilities. Moreover, a renowned red swimming pool, an expansive library, and a fitness centre are available for guests to enjoy. Understated and peaceful, The Library delivers a truly novel leisure experience through brilliant architecture, unique services, and warm Thai hospitality.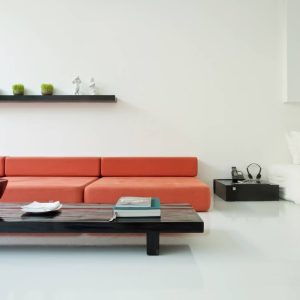 About the Rooms
Created as a subtle play on the book, The Library stands as an example of how design can tastefully merge with comfort, quality, and the timeless power of nature. The hotel ground is sparsely populated with 26 studios and suites, semi-minimalist in design and each with a lovely terrace or patio overlooking a verdant garden.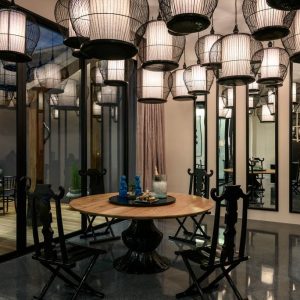 About Dining
With its fantastic selection of Thai and international cuisine, The Page has inevitably made its mark on Koh Samui's upscale dining scene. Enjoy the sunrise with a signature breakfast on the beach or a light casual lunch overlooking the sea. As evening sets, explore the innovative dishes available for a fine dinner engagement.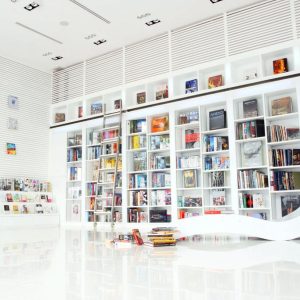 About Facilities and Recreation
The hotel offers a fitness centre, luxurious spa and a red swimming pool which is unique to The Library. Optional activities include canoeing and windsurfing, and the bar offers live music in the evenings. The Tour Desk can also help arrange cookery classes and cultural tours as well as snorkelling, diving, and fishing trips. Alternatively, explore the hotels inviting library where you can spend your time unwinding in a good book with over 1400 books to choose from.
Please note that this is not a live online booking engine. By submitting your booking inquiry, does not confirm the  booking yet. Our reservation will get back to you with a confirmation and prices. Once you have received our proposal, you have the opportunity to review it before finalising the booking with us.