Situated in the intriguing and prestigious heart of Phnom Penh with a very contemporary and fast-paced economic zone and tourist destination where 5 minutes walk away to Independent Monument, Phnom Penh Katari Hotel has been designed very conscientiously on both interior and exterior of the building.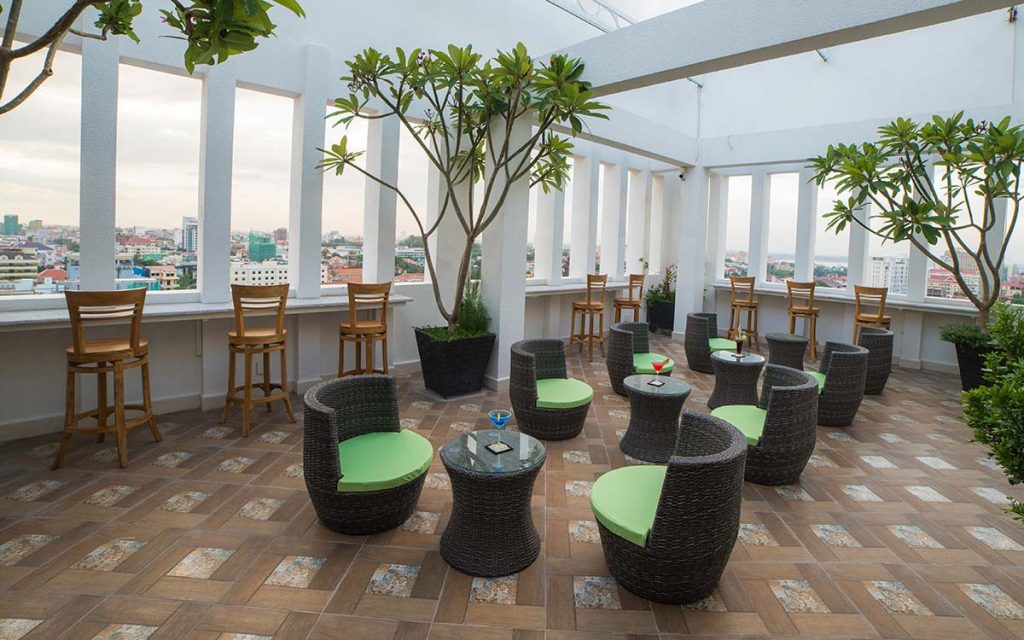 About the Hotel
Phnom Penh Katari Hotel provides varieties of facility such as a café, a business centre, a restaurant and a swimming pool along with the fitness centre, massage, and rooftop sky bar views the delightful capital city of Cambodia. Phnom Penh Katari Hotel offers international services with 61 luxurious rooms and suites. All the rooms are air-conditioned and bathrooms are designed in convenience bath tub and shower.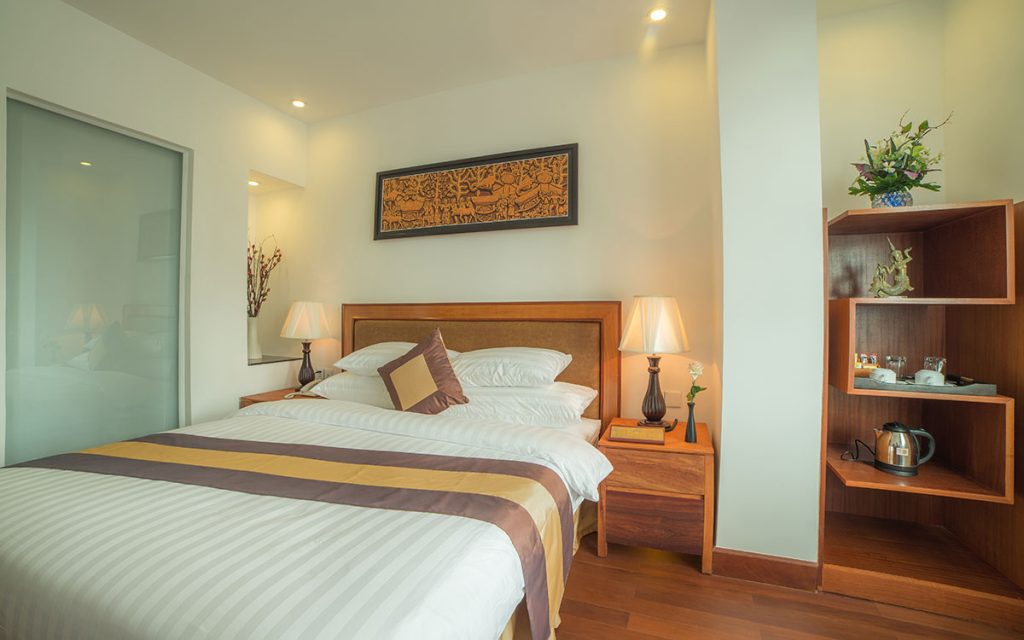 About the Rooms
Room are embellished with gentle natural harmony colour; well-appointed, spaciousness, tidiness and wooden polish furnishing. Your stay will make your trip in Phnom Penh become memorable and relaxing. The comfort space and modern conveniences for two. Furnished with king-sized bed for single or double occupancy. The private shower bathroom.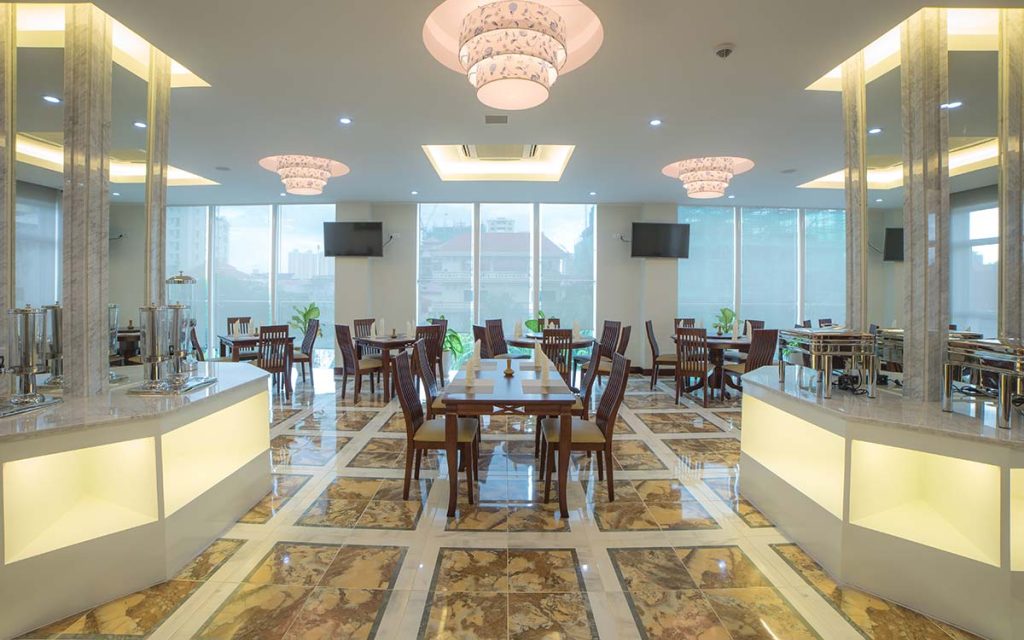 About Dining
Delicious and very pleasant dishes in the restaurant, panoramic views of the capital from the Sky Bar located on the thirteenth floor, and treat yourself with coffee, tea, juices and pastries in the coffee corner.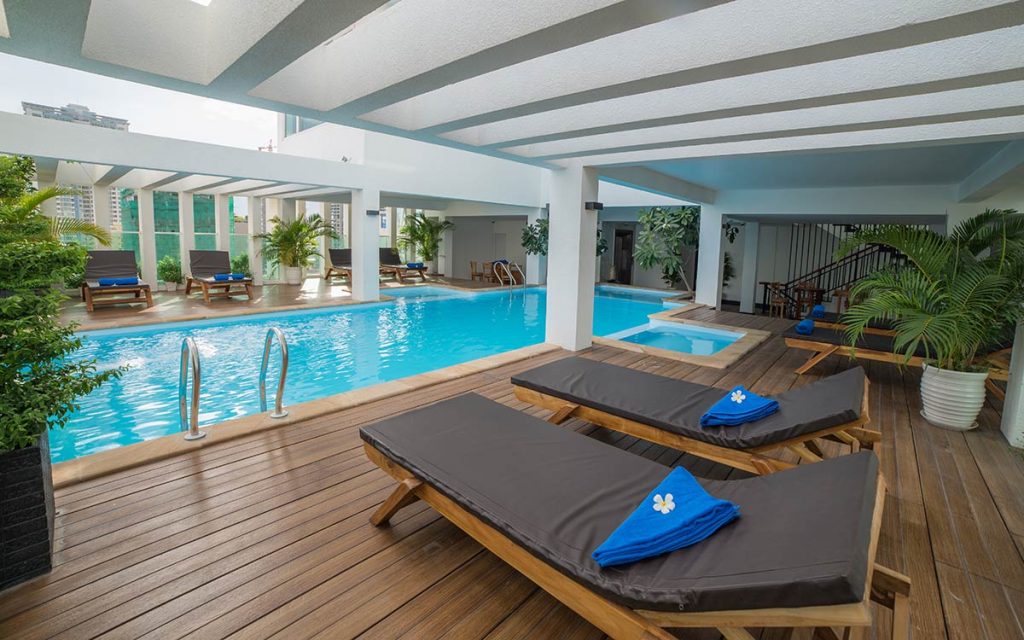 About Facilities and Recreation
Lots of facilities at Phnom Penh Hotel Katari: Lobby Lounge, Swimming Pool, Steam & Sauna, Fitness Centre, Massage, Souvenir & Gift shop, and Car Parking facilities