Discover the spiritual healing of traditional Thailand together with Meliá's sense of hospitality. Awake to the charms of northern Thailand and discover a world full of unique culture and tradition. Towering over the River Ping, Meliá Chiang Mai stands in the heart of Chiang Mai's city centre.
Whether you're here for a family vacation or a business conference, you'll be met with enchanting smiles and greetings by local staff from the moment you enter our dazzling lobby right up to the Moonlit rooftop bar. All rooms and suites are contemporary and equipped with all mod-cons. While the hotel exudes the mystic splendour of northern Thailand, Meliá's unique Spanish ambience is ever-present, not least in the authentic Mediterranean flavours at our Laan Na Kitchen restaurant, at the Tien Pool Bar and at Chiang Mai's premier Mai the Sky Bar.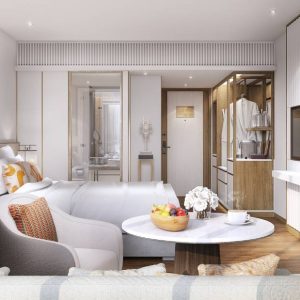 About the Rooms
Bright, modern, and elegant, when you step into your room you enter a cocoon of tranquillity and home comfort. The rich cultural treasures of Chiang Mai await you, but in the meantime, you can relax and unwind. An access to the exclusive The Level Lounge with panoramic views of the city is available for The Level Room and above.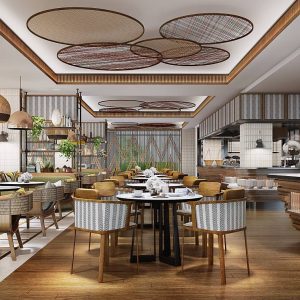 About Dining
Meliá Chiang Mai puts itself on the city's culinary map with Laan Na Kitchen offering a mouth-watering Mediterranean cuisine and Mai Restaurant & Bar specializing in sumptuous local northern Thai dishes. Mai The Sky Bar is the only high-rise venue in Chiang Mai, Tien Pool Bar sits by an outdoor swimming pool and Ruen Kaew Lounge serves coffees and drinks.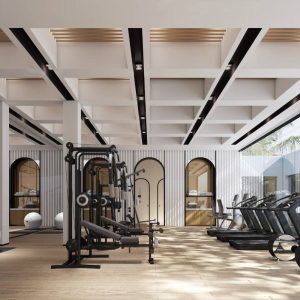 About Facilities and Recreation
Gourmet Mediterranean cuisine, as well as the piquant spices of northern Thailand can be found at Mai Restaurant & Bar. There's also the exquisite Mai the Sky Bar and the exclusive Level Lounge with panoramic views of the city. There's also a fully equipped fitness centre, a rejuvenating spa, a kids' club, and an idyllic venue for conferences and weddings.
Please note that this is not a live online booking engine. By submitting your booking inquiry, does not confirm the  booking yet. Our reservation will get back to you with a confirmation and prices. Once you have received our proposal, you have the opportunity to review it before finalising the booking with us.