Maisons Wat Kor Hotel Battambang combines the natural beauty of Cambodia 's countryside in a tranquil and natural setting. It is eco-friendly and respectful of traditional Khmer culture.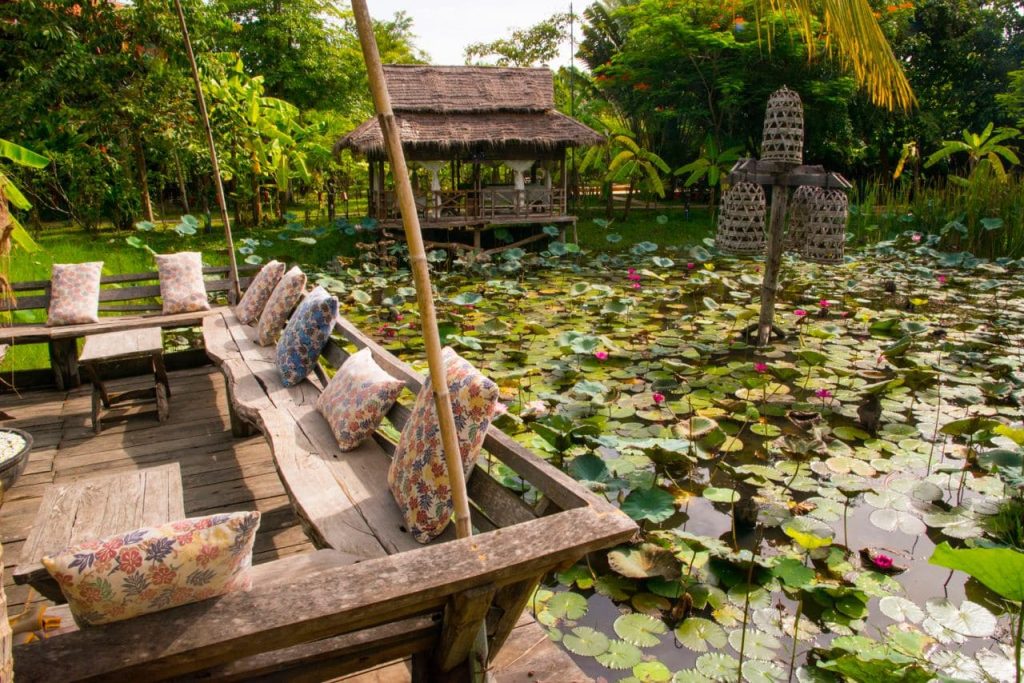 About the Hotel
Maisons Wat Kor Hotel Battambang is an authentic accommodation located a few kilometers outside of Battambang City in the heart of a beautiful Khmer village bearing the same name. Maisons Wat Kor offers 15 charming rooms arranged in four traditionally inspired buildings, a restaurant-bar, saltwater swimming pool, 2 persons massage cottage located in the middle of our lush garden near a natural lotus and waterlily pond and a well-equipped meeting room.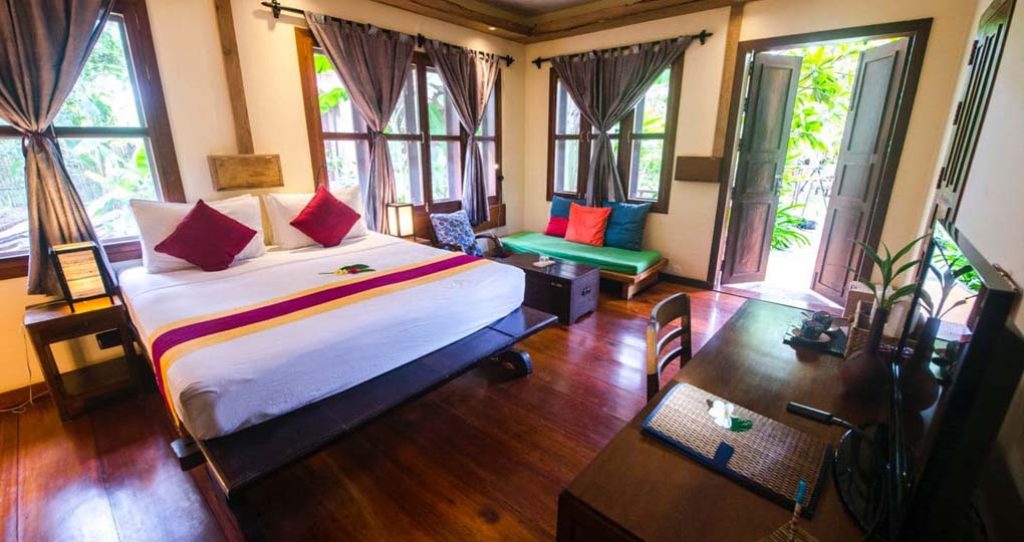 About the Rooms
The four frangipane rooms are located on the ground floor and share the garden level balconies offering stunning views of the pond and pool. The double rooms and Frangipane twin rooms are ideal interconnecting rooms for family vacation. Two of them are in the Kantaing house ten meters from the pool, while the other two are in the Peth house, fifteen meters from pool.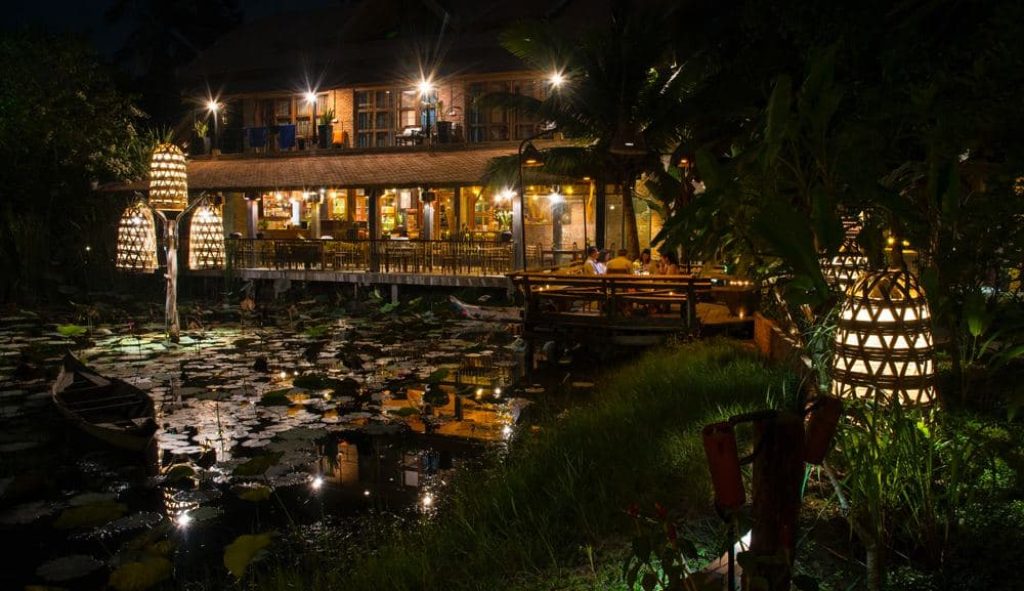 About Dining
La Terrasse de Lotus Restaurant–Bar has two distinct areas. First, is an open-air area overlooking the lotus & waterlily pond. The second area is an air-conditioned dining and relaxation space ideal during the hot season. The Khmer dishes incorporate traditional Battambang family recipes using the freshest and best ingredients available, mostly coming from the organic garden where quality fruits are grown, vegetables and herbs. What is not grown in the garden, is purchased fresh daily from local markets in Battambang.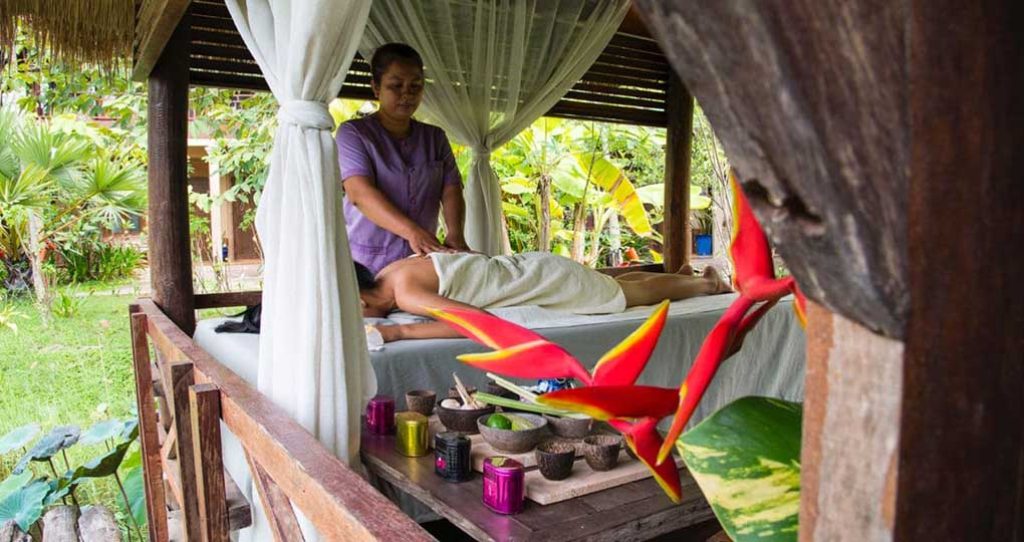 About Facilities and Recreation
The massage service can accommodate up to three people simultaneously. Massage can also be accommodated for a single person or a couple in a kiosk surrounded by daylight. Maisons Wat Kor is the place where you can do Yoga and Meditation during your stay. there is an outdoor saltwater swimming pool.