L'alya Resort Ninh Van Bay
L'Alya Resort Ninh Van Bay is a unique elegant, contemporary resort nestled within jungle and sea on Ninh Van Bay. It is the ultimate luxury resort offering an authentic Vietnamese experience where you can feel totally relaxed within nature. Enjoy your own private plunge pool or venture down to the luxurious infinity pool overlooking the sea.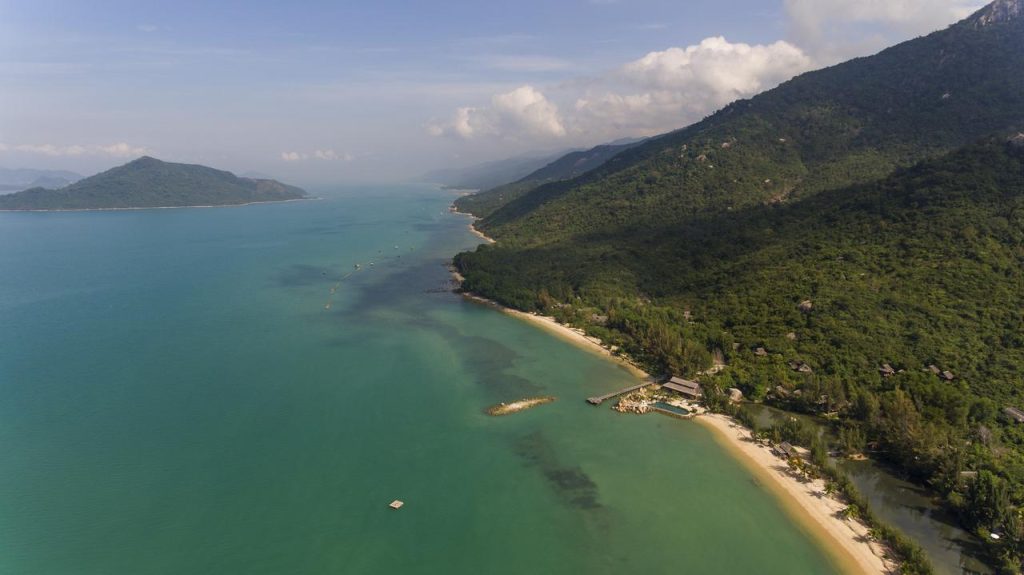 About the Hotel
Situated along the charming and romantic Ninh Van bay, L'Alya sits within natural, pristine beauty and is surrounded by picturesque scenery. It takes just 30 minutes from Nha Trang city to Ninh Van bay. Using traditional Vietnamese architecture, the resort is designed with simple coconut thatched roofs, bamboo and wooden beams. Giant boulders scattered around the property are unique and natural to the resort which has been carefully designed around them. Relaxing is easy in paradise but if you want a little something else in your day L'Alya Ninh Van Bay is happy to offer unique options whether on land or at sea.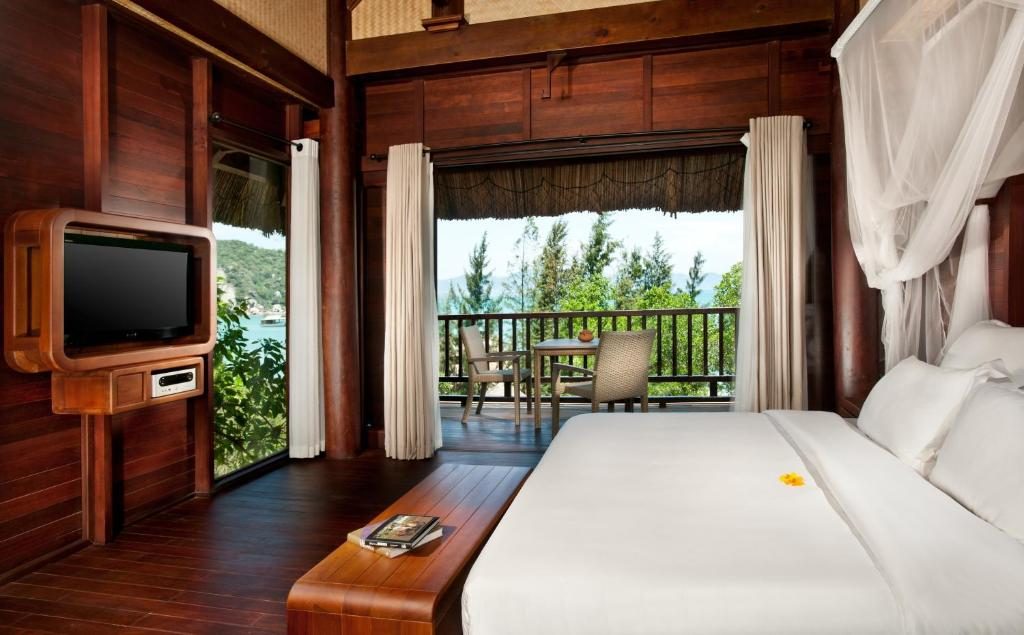 About the Rooms
All villas are separately located but surrounded by lush greenery and natural stone boulders. Enjoy large living space, outdoor swimming pools, bathrooms and a private veranda and terrace. Bathtubs have been carved from some of the natural surrounding boulders. Choose from Hill Rock Pool, Beachfront Pool or Lagoon Pool Villas.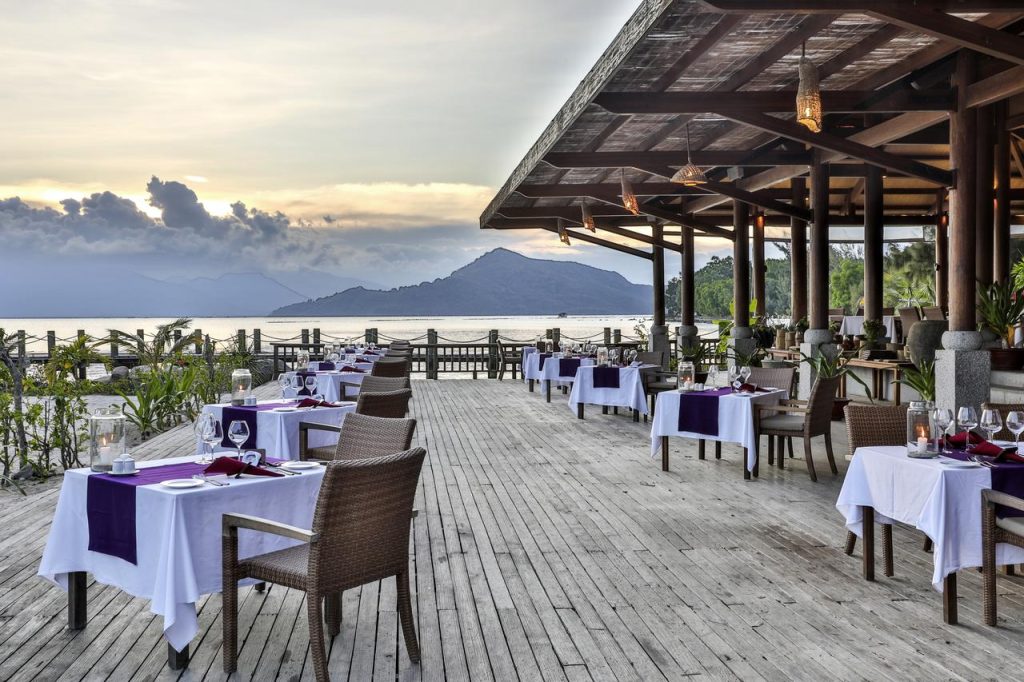 About Dining
Dine on the stunning outdoor terrace overlooking the bay and enjoy views of the surrounding mountains. The restaurant offers authentic Vietnamese and Western style creations designed by the experienced, well-travelled resident Chef creating unforgettable dishes with the freshest ingredients.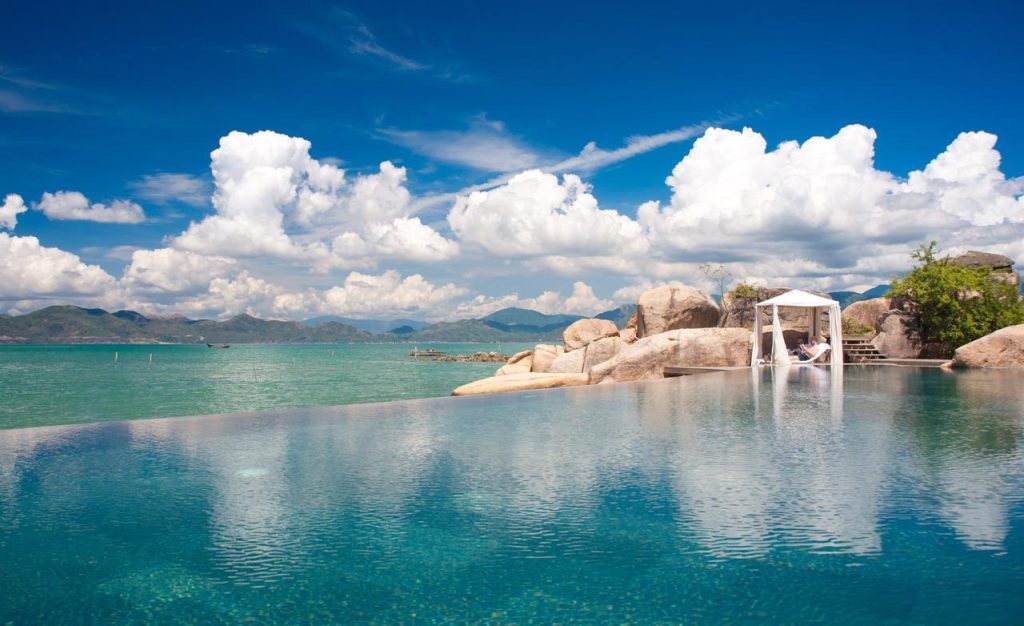 About Facilities and Recreation
Relax by the pool or enjoy a morning yoga class. The private spa area tucked away within the forest offers the highest level of seclusion in peaceful surroundings inside a tropical forest. With an assortment of deluxe treatments, this unique spa experience will be a slice of heaven not to forget.