Maldives - Rangali Island
Situated on two interconnected islands in the Indian Ocean, Conrad Maldives Rangali Island is a one-of-a-kind resort that sits in perfect harmony with the natural environment. An experience and stay here spans aquatic gardens, intuitive service, rare marine life and dining below the waves.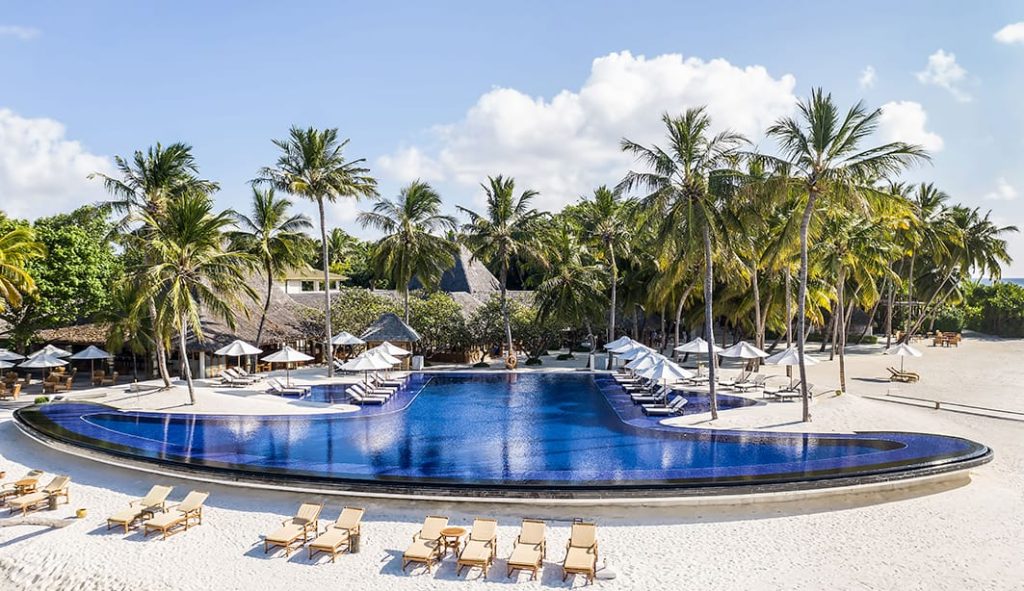 About the Hotel
Be whisked away by a seaplane to this blissful twin island resort. Island experiences range from undersea dining and sunset cruises to over-water spa treatments. Catch a movie at the open-air cinema, charter a yacht to a deserted sandbank and explore the local island's village. There are two beautiful islands here offering two delightful environments. Rangalifinolhu is always full of activity whilst Rangali is a quiet, secluded haven of private villas, perfect for a romantic getaway. Many dive sites are within easy reach of the hotel and the resorts own house reef is 500 metres long.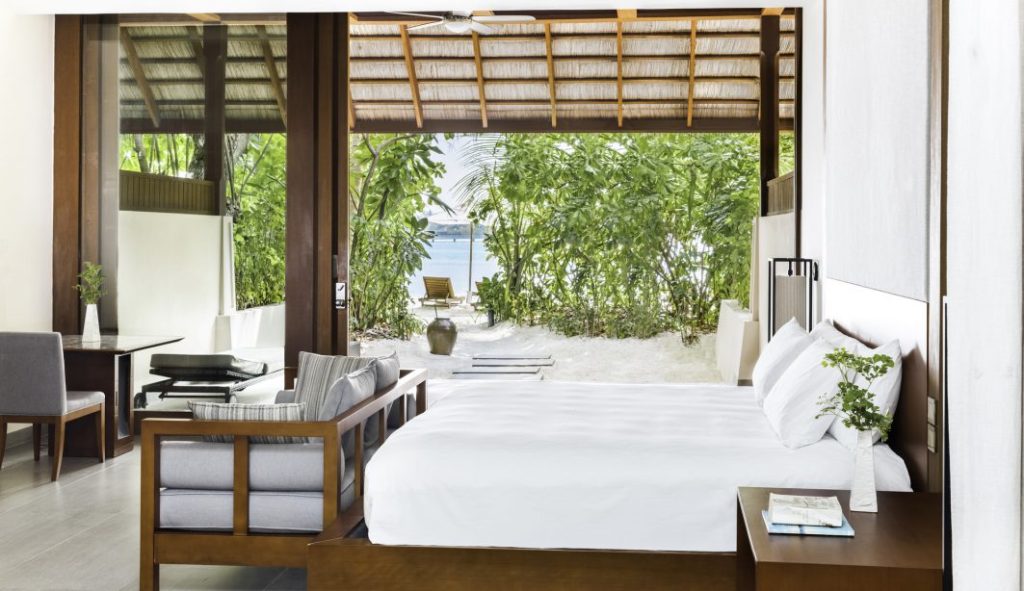 About the Rooms
Discover indoor-outdoor living, private pools, and Indian Ocean views. Choose luxury villas and suites – peppered across two islands – with beach, water or spa locations. Stretching up to 550 yards into the Indian Ocean, villas are full of creature comforts, including free Wi-Fi, flat-screen TV's, and DVD players. Beautiful sea or beach views are framed through wooden floor-to-ceiling windows.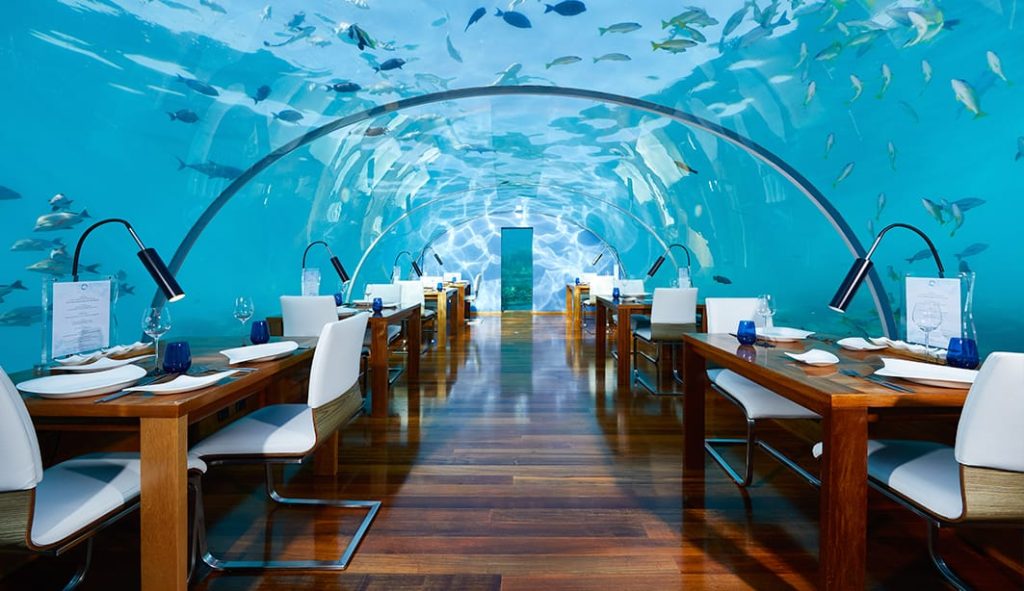 About Dining
Atoll Market, offers international buffet style food, Mandhoo restaurant serves "health and wellness cuisine", and Ufaa specialises in Chinese dishes. Rangali Bar specialises in cocktails, Ithaa Undersea Restaurant serves set European menus, Sunset Grill offers seafood and meat cuts, and Vilu Restaurant serves Mediterranean dishes.The Quiet Zone serves cocktails, whilst Koko Grill serves Japanese food on the beach.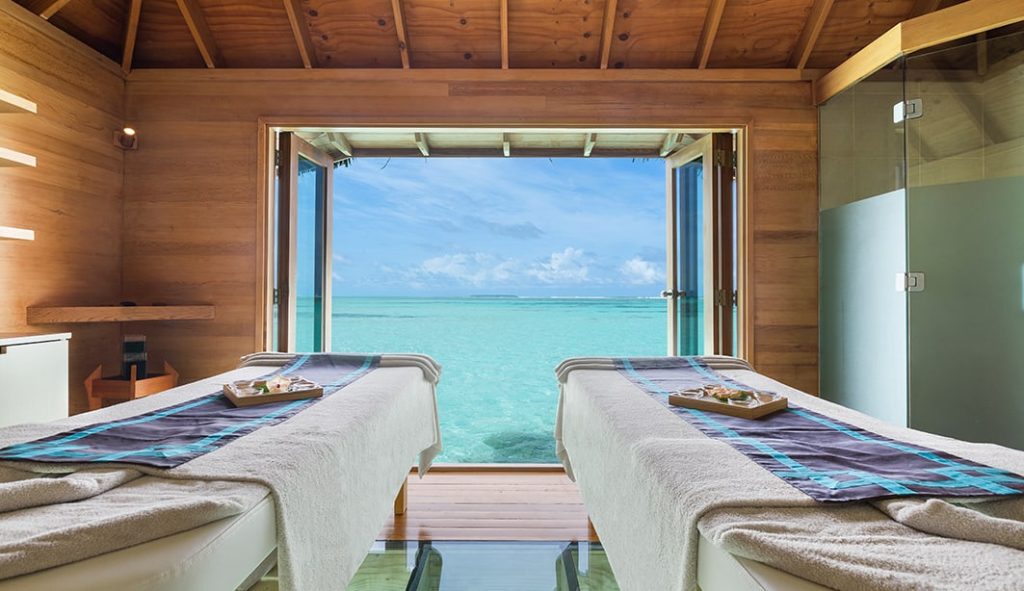 About Facilities and Recreation
The resort features two infinity pools and a separate children's pool. Two spas across the resort feature overwater treatment rooms and a private retreat, a fitness centre, yoga sessions and tennis courts. The resort also offers a range of water sports including manta ray watching and shark snorkelling and a diving centre.
Please note that this is not a live online booking engine. By submitting your booking inquiry, does not confirm the  booking yet. Our reservation will get back to you with a confirmation and prices. Once you have received our proposal, you have the opportunity to review it before finalising the booking with us.